NEWS
Debi Mazar Injured After Debut on DWTS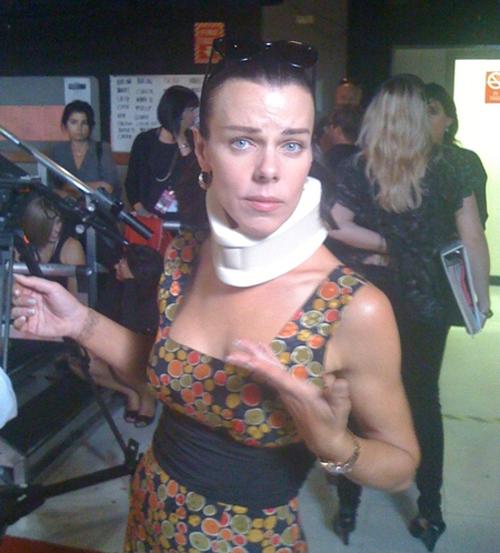 The curse continues: Dancing with the Stars contestant Debi Mazar landed in the hospital after making her debut performance last night. She posted the diagnosis on her Twitter feed: "Dwts!!after premiere.hospital.I'm ok.torn muscle in neck to chest!Foxtrot..cruel&sadistic. If only judges knew." Does this mean Debi is done with the show?
Despite the photo she posted of herself in a neck brace, Debi is expected to continue in the competition.
Article continues below advertisement
Debi is currently on set preparing for tonight's results show, according to E!.
"She's here now and wearing the brace," a DWTS rep told E!. "She'll be on tonight's show."
Whew!