NEWS
OK! Exclusive: A Cappella Expert And The Sing-Off Producer Deke Sharon Reveals If Pitch Perfect 2 Will Have A Song As Good As "Cups"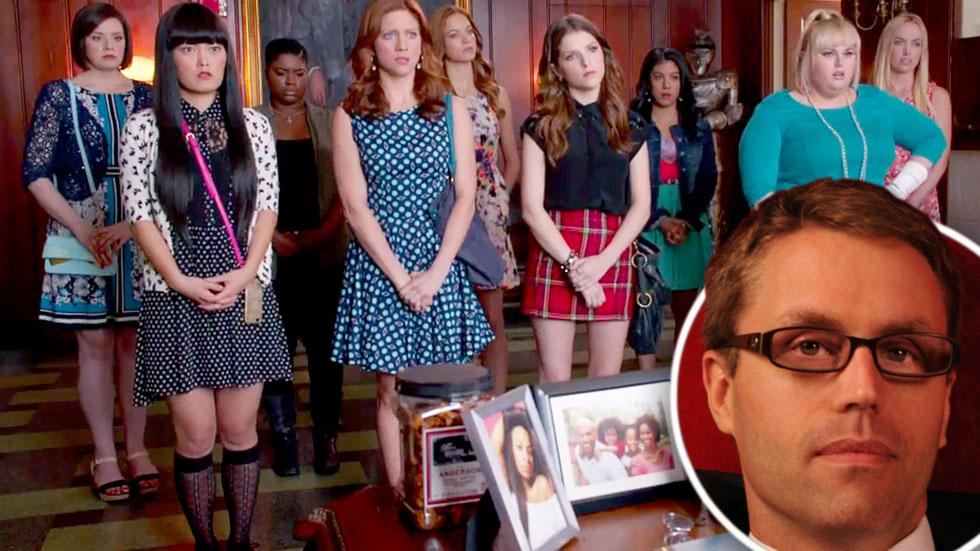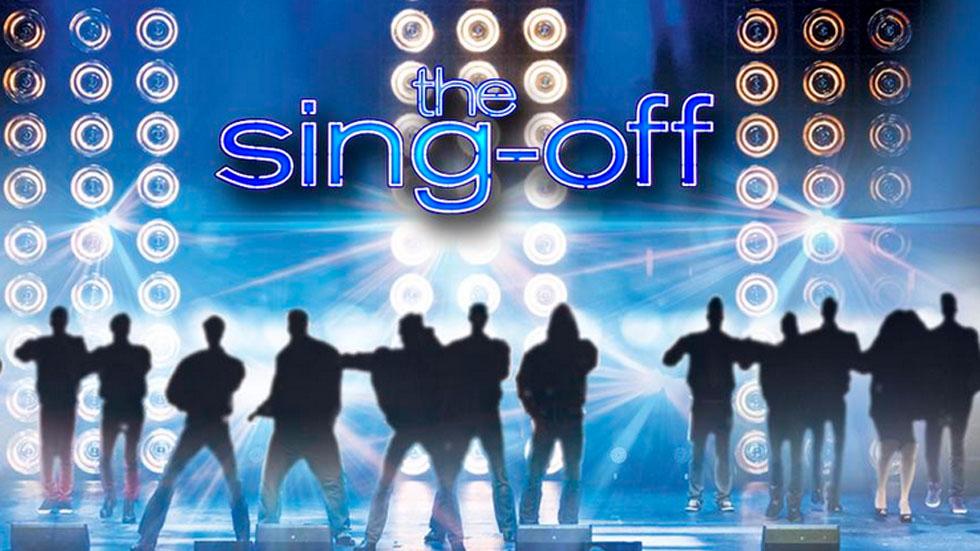 A cappella music is having a major pop culture moment right now, and it's mostly thanks to Deke Sharon. The singer/composer/music arranger works on NBC's The Sing-Off as well as the Pitch Perfect films, and he doesn't see the obsession with the musical genre stopping anytime soon. Deke spoke to OKMagazine.com exclusively about The Sing-Off's live tour that's going on as we speak, plus revealed some industry secrets about Pitch Perfect 2, hitting theaters this summer.
Article continues below advertisement
OK! Exclusive: The Sing-Off's Street Corner Symphony Performs Live In Our Studio
How did the songs in PP2 get selected? Which cast member nailed her first performance? And will we get a performance in the sequel as amazing as "Cups" was in the original? Read on for the scoop!
OKMagazine.com: Why are you excited for people to come see The Sing-Off Tour?
Deke Sharon: A cappella has grown in popularity largely because of movies and television but honestly it's best live, it's always been best live. There's something really powerful and immediate...that's one of the things that makes A cappella best.
OKMagazine.com: Will the performances be mostly of current Top 40 songs?
DS: There's a real blend. I think we stretch all the way back to classic songs from 40's 50's 60's but the vast majority of the songs are pop rock songs and there's a medley of chart-topping hits. But it varies. We want to sustain audiences both young and their parents and general lovers of music of all ages. But there's a tremendous version of Bruno Mars and Mark Ronson's "Uptown Funk" in the show.
Article continues below advertisement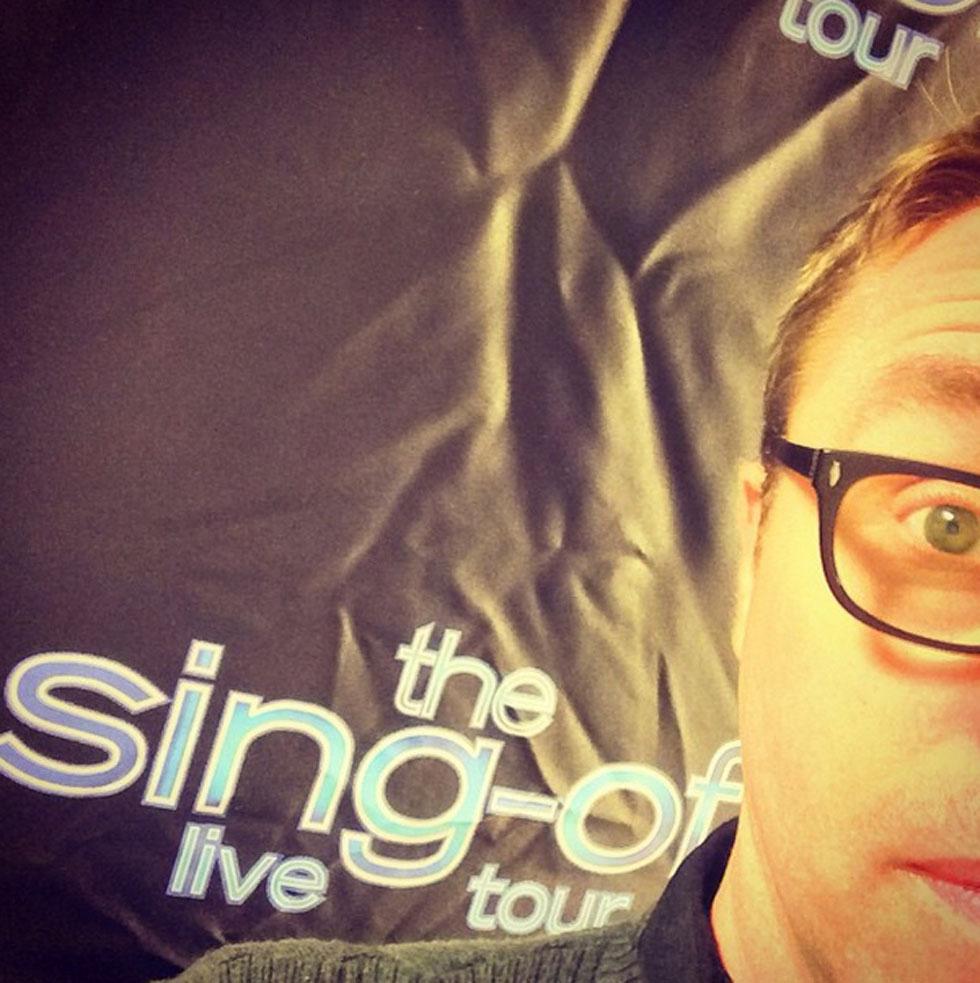 OKMagazine.com: If The Sing-Off comes back for another season, which artists do you want to see perform on the show?
DS: That's a really good question. The fun thing about doing our finale shows is we get an opportunity to invite a variety of different artists…Smokey Robinson, Neil Diamond, Natasha Bedingfield. Personally it'd be great to have Stevie Wonder come by. Hopefully we'll have enough seasons of The Sing-Off so we well get to invite many great stars to perform their songs in an A cappella way.
OK! Exclusive: Find Out Which Pop Artist Pentatonix Will Never Attempt To Cover
OKMagazine.com: Would you like to get Anna Kendrick on the show for a Pitch Perfect/Sing-Off crossover?
DS: I think it'd be fantastic! She is one of the busiest actresses in the industry. She came a few days late to the A cappella boot camp we had for Pitch Perfect 2 because she was busy making Into The Woods. However, the professional that she is she walked through the door and after a brief rehearsal I had with her she sang me every single one of her parts flawlessly from memory.
Article continues below advertisement
OKMagazine.com: Even though you did an A cappella boot camp with the cast with the first movie, you still needed another one for the sequel?
DS: We did because in the second movie, the music is so much more complex. We needed to do a boot camp because there was a lot to be learned and I had to make sure that every single one of the actresses sang their part for me perfectly before we put them in the studio.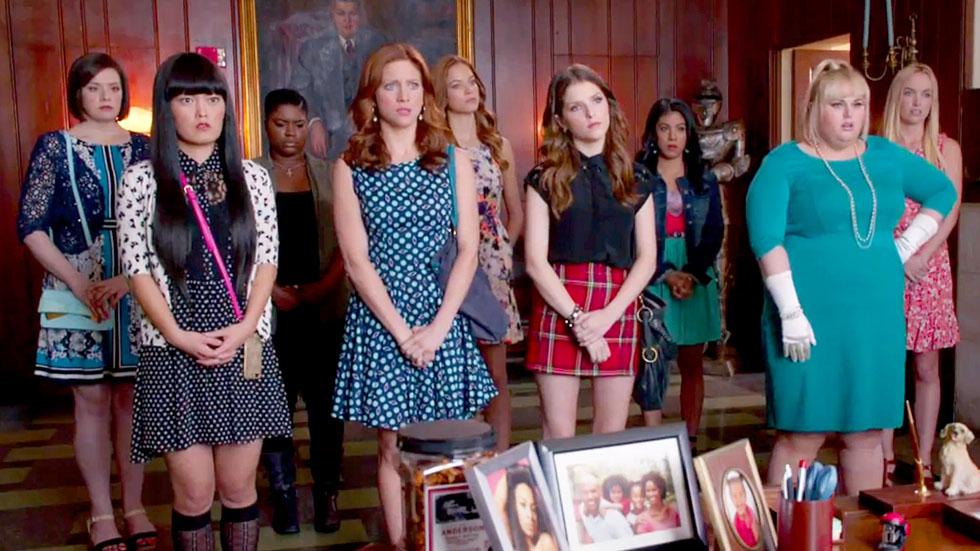 OKMagazine.com: Who chooses the songs that are featured in the film?
DS: Director Elizabeth Banks, her husband Max Handelman, myself, and a couple other people, we sit around the table and we talk through all the different moments of the movie and we come up with a list of songs we want. Some of them will clear, some of them don't and the overall picture has to fit. You want the right blend of old and new and different styles as well so each piece gets put into place. It's not a short process.
Article continues below advertisement
OKMagazine.com: Then what happens?
DS: And then of course once the songs are chosen we'll record an A cappella demo of the song. We'll first arrange it and make sure everyone feels good about it and use the demos to send recordings to the actresses so they can learn their part by ear. Then they go from memory and then sing their own parts. Then once that's recorded they're lip-synching to themselves. They can't do it live, it's just too complex, there's too much going on. So those last few days on set I'm carefully watching all their mouths to make sure they're perfectly lip-synching their parts.
OKMagazine.com: "Cups" was the most viral song from the first movie. Will the second film have a "Cups" equivalent?
DS: Well, we definitely put a bunch of stuff in the second movie that we hope will take off and go viral. I have no doubt that the music will be a huge favorite with people and that the movie is going to do huge things at the box office, I think it's going to be much bigger than the first movie. But as far as having one of the "Cups" moments where every 12-year-old is doing it in the schoolyard, that's hard to know. You can't entirely plan it. But we do have some really cool stuff that I'm pretty sure we'll see replicated in schoolyards across America and around the world (laughs).
Article continues below advertisement
OKMagazine.com: What's next on your A cappella bucket list? Would you ever want to do an A cappella version of Glee?
DS: Well, Glee originally in its earlier form was more about the college A cappella world. If you look at those early performances of "Don't Stop Believing" and "Somebody To Love", those Glee versions in that first season were taken directly from college A cappella groups that were in the finals. So I attribute a lot of the success of Glee to actually being rooted in the A cappella community. But yes, who knows what will come in the future? And Broadway, and touring shows, etc. and getting that music in front of people live.
The Sing Off Live Tour is on now! Check out the tour dates and buy tickets HERE, and be sure to check out Pitch Perfect 2 when it hits theaters on May 15, 2015!