NEWS
Demi Lovato Is New Ambassador For "Mean Stinks" Anti-Bullying Campaign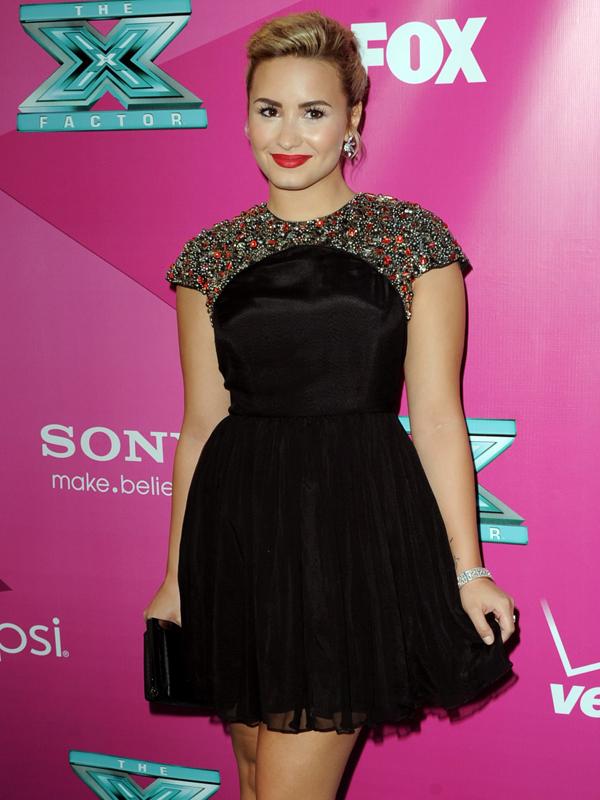 Article continues below advertisement
"Back then, there were times I didn't think I'd be able to move on."
The "Mean Stinks" campaign is encouraging girls to "gang up for good" and Demi inspired students at New York City's Young Women's Leadership School on Thursday to have a "Drama Free School Year" by making them swear to stay out of trouble and to share the anti-bullying message by wearing blue nail polish on their pinky fingers.
Article continues below advertisement
"I'll definitely be wearing the nail polish starting soon," Demi shared. "It's a conversation starter: 'Hey, why is your pinky blue?' 'This is a pinky promise that I'm not going to bully people, that me and my friends are ganging up for good.'"
Secret is donating $1 from every Mean Stinks Clinical Strength deodorant sold to help the cause.
RELATED NEWS: