NEWS
Demi Lovato on Punching Backup Dancer: 'I Just Felt Like She Betrayed Me'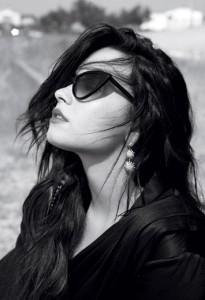 In a new interview with Elle magazine, Demi Lovato opens up a little more about her time as "Demi Drama" last summer and what finally pushed her to get help for cutting, multiple eating disorders and bipolar disorder.
OK! NEWS: WAS ASHLEY GREENE & JOE JONAS' HOOK-UP DEMI LOVATO'S BREAKDOWN?
"I was completely out of line all summer," Demi tells Elle magazine of the summer she toured with the Jonas Brothers, which sparked her realizing she needed to get help. "Just the worst attitude—totally ungrateful."
Article continues below advertisement
Rumors hit the Web that Demi's breakdown was due to her ex Joe Jonas starting to date Twilight starlet Ashley Greene, but Demi says that while she was sad the issue was deeper than that.
"I wouldn't credit my meltdown to a guy," she explains. "There was so much other stuff in my life."
OK! NEWS: DEMI LOVATO ADMITS TO HITTING HER BACKUP DANCER — "I FEEL HORRIBLE"
And it all came out into the open during a flight to Peru when the 19-year-old singer/actress walked over to her backup dancer/friend Alex Welch and punched her in the face.
"When you punch someone on a plane, enough is enough," Demi says.
What set her off?
"I just felt like she betrayed me," she explains. "That's the bottom line."
But, as it turned out, all that drama was exactly what Demi needed to become a "Skyscraper."
For more of Demi's interview, pick up the new issue of Elle magazine!