NEWS
Demi Lovato Reveals a Huge Family Secret!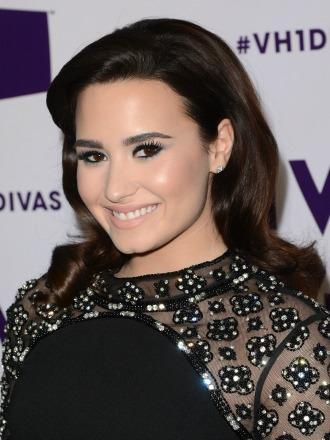 Demi Lovato surprised everyone when a radio DJ asked if she had a secret nobody knew about, reports OMG!.
"I just got to know I have an older sister I have never known in my whole life," the singer said on WBLI's "Dana & Jeffrey in the Morning." "She's in her thirties. She's my half sister but I talked to her for the very first time in my life around when I turned 20."
Article continues below advertisement
Demi's 20th birthday was on August 20.
"I asked her, 'Why haven't you ever contacted me?'" Demi revealed. "She just said, 'Well, because I never wanted you to think I wanted anything from you. So I've just kind of been waiting to see if you wanted a relationship.' I thought that was so incredible. So I actually have three sisters!"
Demi, who also has another older sister, Dallas Lovato, 25, and an 11-year-old half-sister, Madison De La Garza, kept the rest of the details to herself.
How would you feel if you suddenly found out you had a secret big sister? Tell us in the comments section or on Twitter @OKMagazine