NEWS
23 Things We Learned from The Real Housewives of Beverly Hills This Week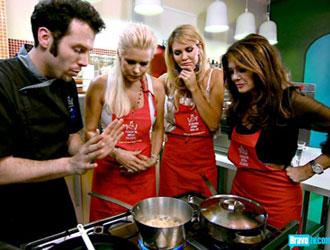 Article continues below advertisement
And what a glorious trip it was! The ladies (and a few of their lads) shopped, lunched, cooked and bickered—they even went to sight-seeing! Here are some of the things we learned in Paris, from the very bottom of the Seine to the tippy top of the Eiffel Tower:
1. In order to look like Yolanda, it takes one part green shi**, one part jogging.
2. Cartwheels are fun!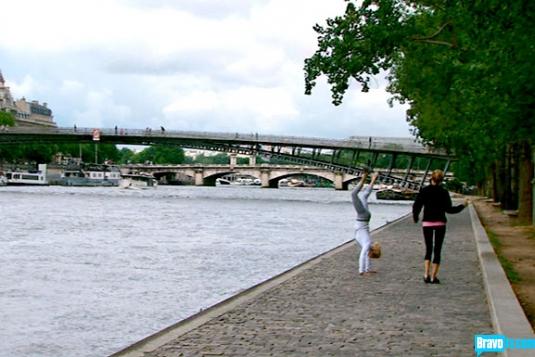 3. The key to any girl's heart is a fancy new combination lock.
4. Ken prefers to carry Giggy like a sparkly evening clutch.
5. If Kim ever has Lisa and Ken over for dinner, there must also be a camera crew in attendance.
OK! Exclusive: Tamra Barney talks RHOC Season 8
6. Giggy is the only man who can confidently pull off crushed velvet.
7. Kim not only loves turtles and livings rooms, but also bicycles. And rain.
8. Ken is feisty when he's hungry.
Article continues below advertisement
13. Duck carcasses as s0o0o cute!
14. Yolanda sounds like Holland. There's a joke in there somewhere.
MORE ON:
real housewives of beverly hills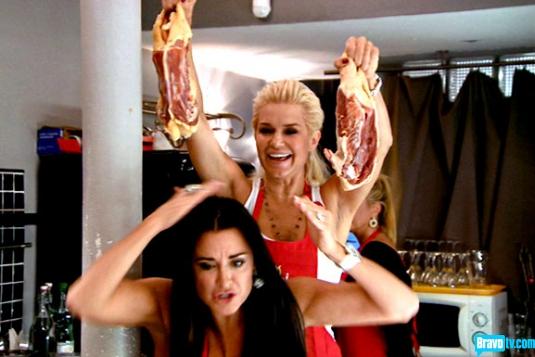 Article continues below advertisement
17. Brandi knows how to make Rice Krispy Treats!
18. With all the cracks Yolanda makes about women who live in Beverly Hills, you'd think she's forgotten she's on a show specifically dedicated to them.
OK! Exclusive: Is LeAnn Rimes Joining 'RHOBH'?
19. Kim not realizing she had cherries on her face was the single most devastating scene this season.
20. Kim and Brandi getting along is much more fun to watch than Kim and Brandi not getting along.
21. Mauricio buying Kim the purse she wanted was the single most beautiful scene this season.
22. Ken and Mauricio rode their Segways in style, but should've left the "WooHooing" to Vicki Gunvalson.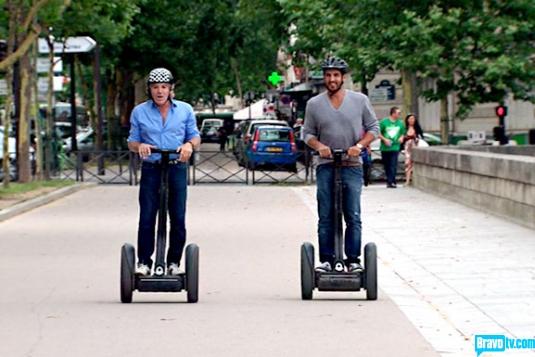 23. The ish between Kyle and Lisa will never be reconciled.
OK! News: Is Kyle Leaving the RHOBH?
But in the words of Kim, "As long as he's not quackin' while they are awackin', we'll all be ok."
What did you think of last night's episode? Do you wish the ladies were in Paris every episode? Do you think Kim has fallen back to her old ways? Do you like to cartwheel? Let us know if in the comments below or tweet us @OKmagazine.