NEWS
Demi Lovato Stops Ryan Phillippe Dating Rumors: "I. Am. Single."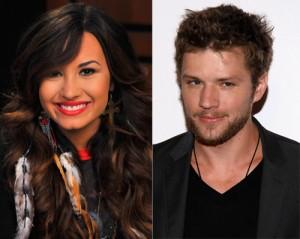 Apparently, Demi Lovato didn't make herself clear enough the first time she denied the reports that she's dating Ryan Phillippe, so now she's spelling it out on Twitter.
OK! NEWS: RYAN PHILLIPPE & DEMI LOVATO HAVE BEEN QUIETLY DATING, REPORT SAYS
Earlie this week, Demi made her first red carpet appearance at the HTC Status Phone Launch Party and spoke to reporters about the relationship rumors surrounding her.
Article continues below advertisement
Reports said Demi had been "quietly dating" Ryan, but Demi denied the reports saying there was no truth to it.
"No. It's all random stuff," she explained.
OK! NEWS: DEMI LOVATO DENIES RYAN PHILLIPPE DATING RUMORS — "ALL RANDOM STUFF"
But that hasn't stopped the reports, so Demi has chosen another tactic to take — her Twitter.
"Ladies and gentlement, and also BLOG SITES - I. AM. SINGLE," she Tweeted today. "I'm not dating anyone. I'm loving my independence right now."
And her fans are loving that all of her focus has seemed to be on her music!