NEWS
Demi Lovato's 'X Factor' Fate Decided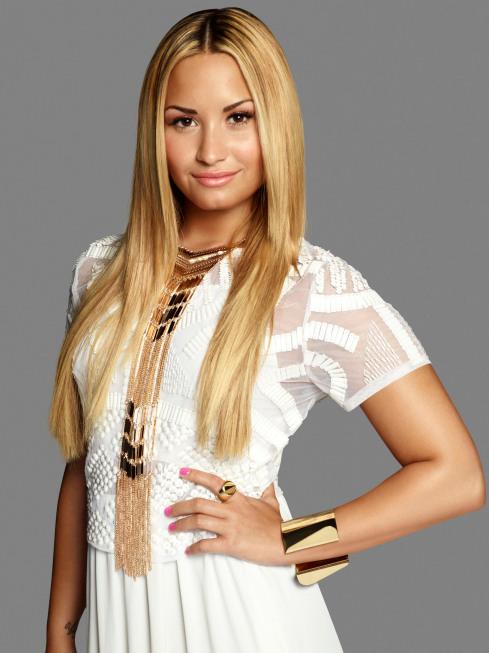 She's ba-ack! That's right, FOX has confirmed Demi Lovato will return to X Factor's judge's table for a second time when the talent competition returns this fall.
Watch: Kendall Jenner Fights Back Against Body Image Criticism
Heading into its third season, X Factor is still struggling to find its happy place, thus far having a rotating door of judges and hosts. Paula Abdul and Nicole Scherzinger were cut from the judging panel after the first season and Britney Spears, who appeared on season two, won't be returning. Second season co-host Khloe Kardashian is also rumored to have been pink-slipped by the production. But Demi, who quickly became a fan favorite on the reality competition, is thrilled to rejoin the show.
Article continues below advertisement
OK! News: Catherine Guidici Pampers Fiancee Sean Lowe During 'DWTS' Rehearsals
"I am so excited to return as a judge and mentor on The X Factor," Demi says in a statement. "Last season was an unbelievable experience and I really enjoyed developing personal relationships with the contestants and the panel. I look forward to taking my previous experience and applying it to make this season even better!"
OK! News: 'Jerseylicious' Stars Anthony and Olivia Unveil New Book
Even Simon Cowell, who never minces words, is overjoyed to have the "Heart Attack" songstress back.
"I couldn't be happier that Demi wants to come back this year," said Simon. "She's a superstar in her own right and was a fantastic mentor last year. Even though she can be really, really annoying—I truly enjoyed working with her and so did the artists. I'm especially pleased she's back, even during her world tour!"