NEWS
'Jerseylicious' Stars Anthony and Olivia Talk New Book 'The Glamour State'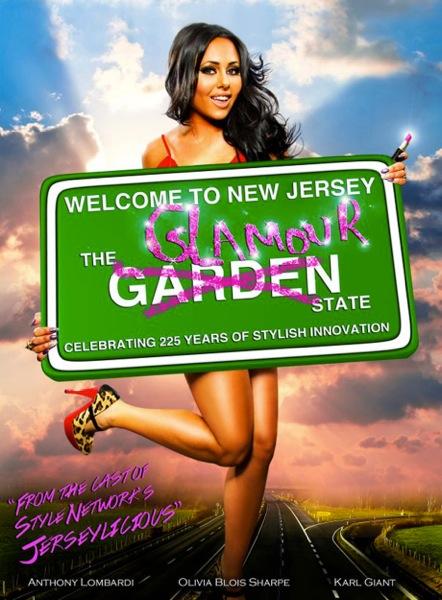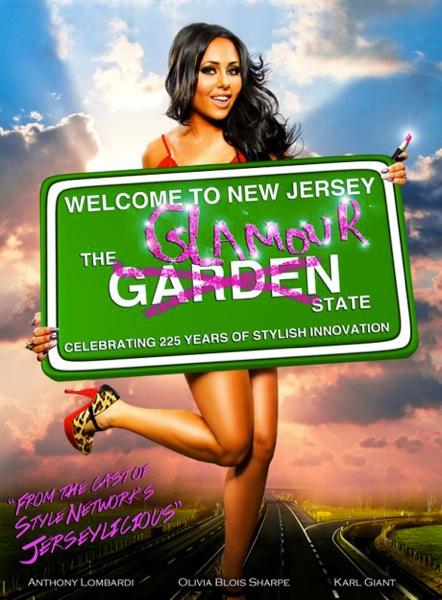 Article continues below advertisement
"I've been wanting to do a book for a couple of years now but I wasn't sure what to do," says Anthony. "I stumbled on this story that New Jersey is turning 225 years old and I was like, 'I'm on a show about New Jersey. I'm a proud New Jerseyan. How can I somehow incorporate the state that I live in and still keep it in the world of fashion and makeup?' I approached Olivia about it and we came up with doing a retrospective of New Jersey through the years. It was too impossible to get everything so we picked out some key things, iconic figures and brought it all back to the hair and beauty industry."
OK! News: Hayden Panettiere is Secretly Engaged...What?!?
Aside from well-known New Jersey icons like Bruce Springsteen and Bon Jovi, what else can the Garden State claim? Glitter, for one!
"One fact that really made me happy and made complete sense is that glitter was invented here," says Olivia. "I had no idea but it makes sense because we love glitter. There's glitter in everything we do."
The Jerseylicious cast supported Anthony and Olivia's project so much that they offered themselves up to be photographed in an array of wild, but stylish, scenarios, and even set their personal conflicts aside for two days to make it happen.
Article continues below advertisement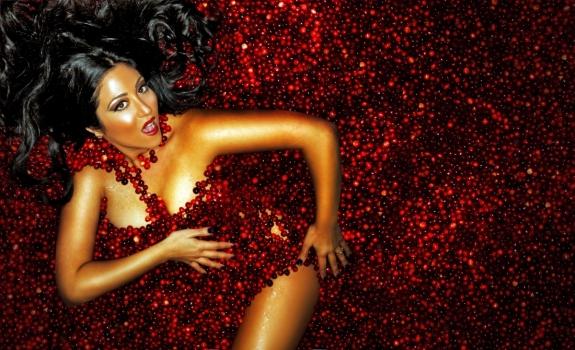 er we told them to do, they did," says Anthony. "I've been around these people for a long time and I've seen them freak out over the stupidest things but this couldn't have gone smoother. The only one that gave me a problem was Alexa not wanting to be in the book because at the time she was 8 ½ months pregnant. The one thing I've learned is you don't mess with an 8 ½ month pregnant woman because you're not going to win that battle. When she told me no I tried to convince her a little bit but she didn't really love the way she looked and, like I said, I get it. I thought Gigi was going to give me a problem with getting into the pool of cranberries. No, she put that bathing suit on and jumped in that tub without a second guess."
When it comes to choosing a favorite image from the book, Olivia admits she just can't do it.
"All of the pictures are so amazing," gushes Olivia. "I really love every single one of them. I really like the cranberry one because I think Gigi looks flawless and phenomenal in it. I love that she's bathing in cranberries but, overall, I really love every single one. There wasn't one picture where it was a nightmare to do. Every single picture I had a blast. We had two days to get all of those shots in and we accomplished it and everyone had a good time. It wasn't easy but I had so much fun with every single picture."
Article continues below advertisement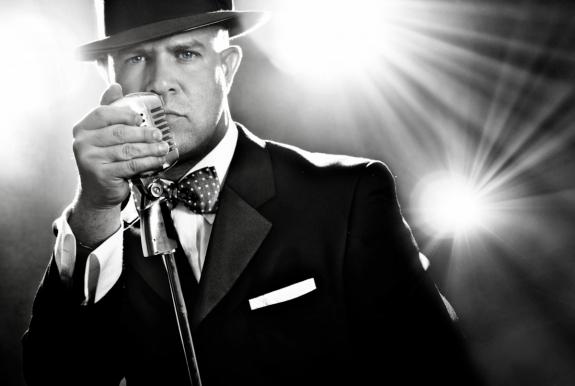 The Glamour State, which will be available for purchase on Amazon beginning March 31, already had a fabulous book launch party that was filmed for this Sunday's episode of Jerseylicious. And while the book's production may have been drama-free, the soiree to celebrate its completion was not. Fortunately for Olivia, the party's drama didn't have anything to do with her.
OK! News: Get Yolanda Foster's 'RHOBH' Reunion Look
"The party was perfect, minus a little bit of drama," she says. "Actually it was a lot of drama but thankfully it was at the end of the night. The drama was pretty bad but it was funny because it was the first fight at an event that I wasn't involved in. For the first time ever I got to be an outsider looking into an argument. It was so weird to be like, 'Wow, this is what it's like. I'm sorry guys!' I remember when they were fighting, everyone was looking at me, like Anthony and other people from the cast, and were like, 'Wow, Olivia, good for you. You're not in this!' And then I looked up because I heard someone whispering down to me and it was the production crew giving me a thumbs up because I wasn't involved in the fight!"
Catch all of the drama on Jerseylicious, airing Sunday at 8/7c on Style.
Who is your favorite Jerseylicious castmember? Tell us in the comments below or tweet @OKMagazine.