NEWS
Demi And Tobey Back On!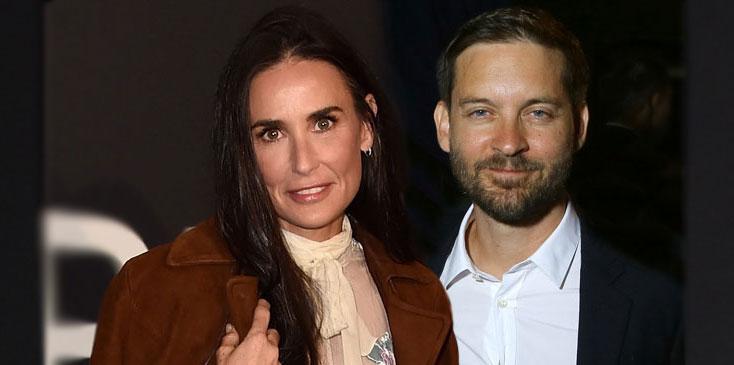 Demi Moore has welcomed another cub into her cougar's den — this time ex-boyfriend Tobey Maguire!
In a bombshell exclusive, Star has learned from a source close to the "Ghost" star that Tobey's marriage woes with wife Jennifer Meyer have spelled opportunity for Demi.
"Demi and Tobey had a brief, but steamy, affair in 2002 before Ashton Kutcher swept her off her feet," dished the insider. "But now that they're both single again, they're discovering the spark is still alive and well!"
Article continues below advertisement
Since her 2013 divorce from 16-years-younger Ashton, Demi has bounced from one boy toy to another, including Australian pearl diver Will Hanigan, 33, and art dealer Vito Schnabel, 30.
PHOTOS: Moving On: Demi Moore Sells $75 Million Pad She Once Shared With Exes
The "Striptease" star EVEN dated restaurateur Harry Morton, 35 — who dated daughter Rumer!
"Demi is still a sexy, attractive woman, and Tobey is just her type — younger, smart and kind of goofy," the source spilled.
What's more, Demi is aiming to keep the "Spider-Man" star in her own web for good, according to the source.
"She'd like more than a hookup," tattled the source. "She's very lonely these days and looking for someone to share her life with. Who knows where this will go?"