NEWS
Derick Dillard Slams Trans Star Jazz Jennings After Her Gender Confirmation Surgery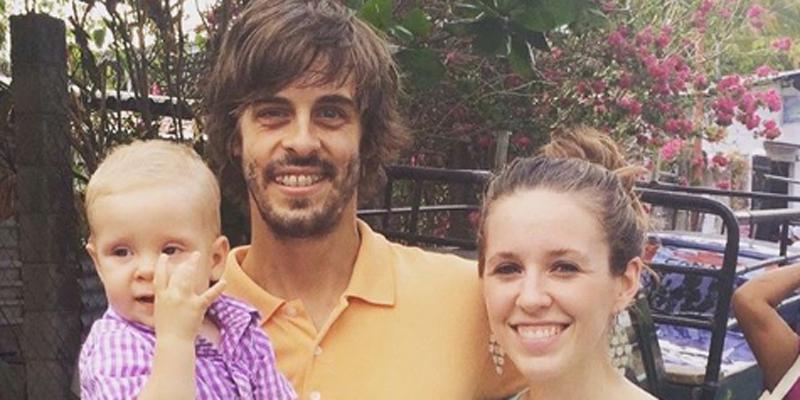 Derick Dillard is back to hating on 17-year-old Jazz Jennings. On the heels of her gender confirmation surgery, the former Counting On star took to Twitter to slam the transgender teen (yet again).
On Thursday, June 28, Derick retweeted a tweet from People that read: "Jazz Jennings Says She's 'Doing Great' After Undergoing Gender Confirmation Surgery."
He then commented, "This kind of thinking should not be encouraged by media. A system that allows this kind of child abuse is clearly broken."
Article continues below advertisement
Fans of Jazz and other Twitter users were quick to slam Derick for his transphobic comments.
"Your wife and in-laws can probably help you with that last topic. They know a lot about it," one Twitter user wrote. "Meanwhile Jazz is in a loving, supportive family with a roof over her head, plenty to eat, and excellent medical and mental health care. Doesn't look or sound like abuse to me. ??‍♀️"
"What is with your obsession about her though????! ?," one asked, clearly referencing Derick's past transphobic tweets target at Jazz.
"Please STOP this witch hunt & bullying of this beautiful child! You're a grown man, act like one," a third Twitter user replied.
Derick has a long history of attacking Jazz on Twitter. The first time occurred in August 2017.
"What an oxymoron... a 'reality' show which follows a non-reality," Derick captioned a retweet of a TLC tweet about the summer premiere of I Am Jazz. "'Transgender' is a myth. Gender is not fluid; it's ordained by God."
Article continues below advertisement
His "bullying" has continued over the months, with him even defending his transphobic comments on a number of occasions.
In April though he turned his attention to TLC stars Nate Berkus and Jeremiah Brent.
He went on a scathing homophobic Twitter rant, calling out his former network, TLC, and the married couple for their family-focused design show.
"What a travesty of family," Derick captioned a retweeted TLC promotional tweet for Nate and Jeremiah By Design. "It's sad how blatant the liberal agenda is, such that it both highlights and celebrates a lifestyle so degrading to children on public television as if it should be normal."
Nate and Jeremiah's TLC show follows the couple as they juggle married life, raising their daughter, and helping homeowners renovate their homes.
What do you think about Derick's behavior? Sound off in the comments!