NEWS
'Desert Warriors: Lions of the Namib''s Premiere, 'Big Brother' And More To Watch On TV Tonight!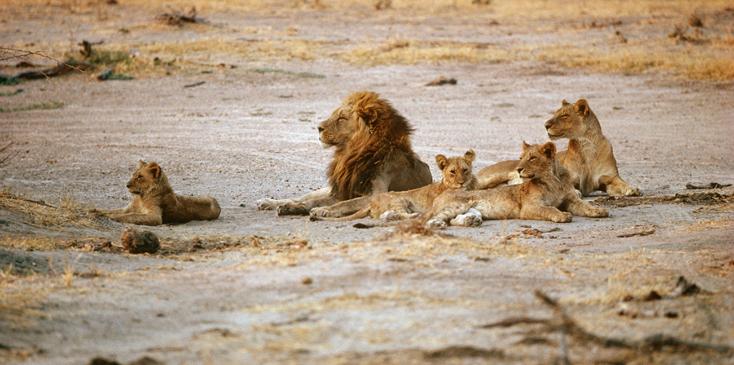 Desert Warriors: Lions of the Namib — 8 p.m. EST on Animal Planet
In a merciless, desolate furnace, an unexpected predator endures. Equipped with exceptional survival skills, desert lions roam the Namib. But with so few remaining adult males, the small population is on the brink of extinction. A brotherhood of five youngsters, known as the "Musketeers," holds the key to the future of their kind. Two years ago, an old female and her two daughters gave birth to a cohort of five male cubs and, despite the hardships of the desert, they have managed to raise them successfully. But soon the time will come for the five Musketeers to continue their lives independently when their mothers begin their search for one of the last remaining adult males. Faced with many unexpected challenges, the five young males need to conquer the oldest desert on Earth on their truly epic journey to adulthood.
Article continues below advertisement
Beethoven's 4th — 7 p.m. EST on Discovery Family Channel
When Beethoven's lack of social grace gets to be too much for the Newtons, the kids secretly enroll him in obedience school. A Beethoven-style twist on the tale of the "Prince and the Paw-per" is unleashed when Beethoven gets loose only to find himself mixed up with Michelangelo, a perfectly-trained dog who looks just like him! While the Newtons can't believe how well-behaved their dog has suddenly become, the real Beethoven wreaks havoc in the home of the rich and snooty Sedgwick family. Will the dogs ever find their rightful owners? Judge Reinhold (Beverly Hills Cop) and Julia Sweeney (Saturday Night Live, It's Pat) return as the Newton parents in this laugh-out-loud comedy that proves you can teach an old dog new tricks!
MORE ON:
Desert Warriors: Lions of the Namib