NEWS
Devious Maids' Dania Ramirez Says Season Finale Is a Shocker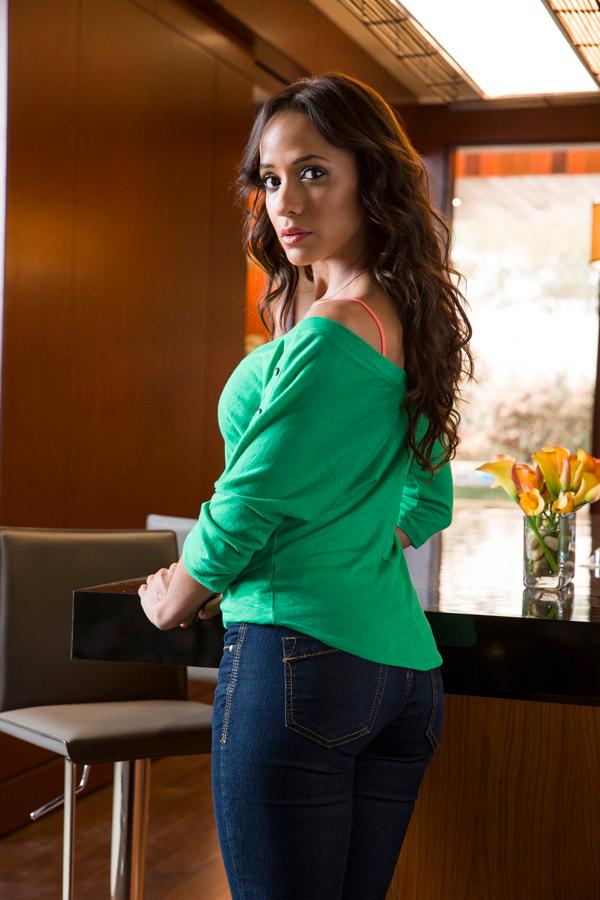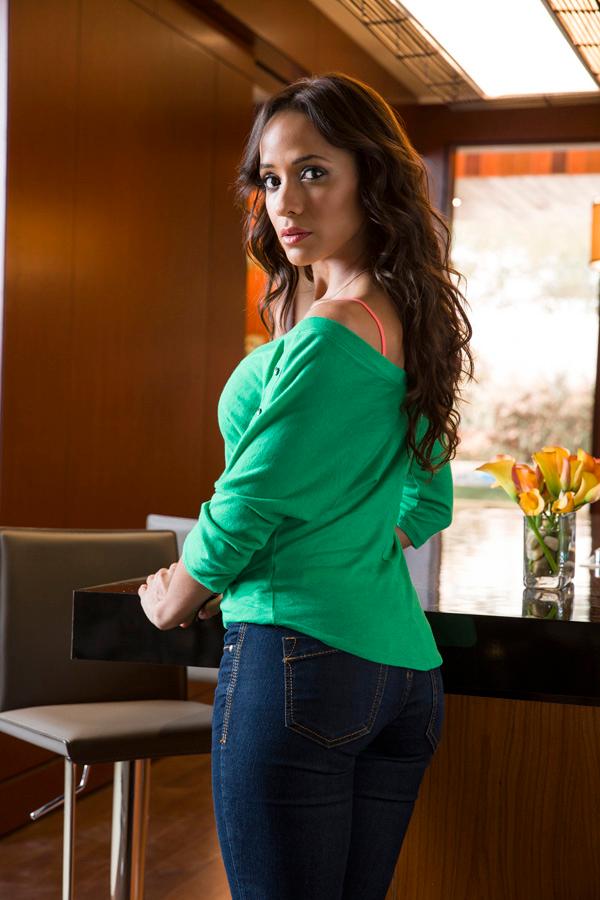 Lifetime's Devious Maids has filled the gaping hole left by the end of our beloved Desperate Housewives (and with good reason, Marc Cherry created both) and we're loving all of the sexy and scandalous story lines. With only four episodes left to the current season (don't worry, it's already been picked up for a second run), we're looking for some answers—seriously, who killed Flora? We chatted up series star Dania Ramirez as she hosted a summer soiree at the Tea of a Kind beach house in Malibu, Calif. and while she didn't want to spoil anything, it sounds like the season finale is going to be explosive.
Article continues below advertisement
OK! News: Mommy-To-Be Jaime King Gets a Special Delivery
OK!: Devious Maids is such a guilty pleasure. What kind of reaction are you getting to the show?
Dania Ramirez: The reaction has been overwhelmingly fantastic as far as people who watch it are hooked. That's exciting. Any time you do a television show you just want people to love it and you work so hard and you pour your heart into these characters. I know Marc Cherry had a lot of time this time around. Desperate Housewives was 25 or 26 episodes sometimes. This is 13 episodes so he had a lot of time to really develop the characters. We get to play. We film in Atlanta and I'm in love with the girls.
OK! News: Why Cat Deeley Would Make the Most Amazing Shopping Partner
OK!: What's something that surprised you about one of your castmates?
DR: I was surprised by all of them because I think they're all super funny. I hadn't worked with Roselyn in the past but she's done a lot of sort of drama stuff so it was nice to get the jokey, funny side of her. Oh, and you know what, Susan Lucci—just how small she is! She's tiny! You see her on screen and she looks petite but then you meet her in person and you're like, how are you so tiny? She's so sweet.
Article continues below advertisement
OK!: What's one scene or plot twist that caught you off guard?
DR: The end! The last scene of the season you're like, "What?" You've been watching this whole time and the question of who killed Flora and this suspense and mystery involved and then the end of the show he just kind of ends it with a completely different twist so I'm really excited about season two.
OK!: Any requests for your character in season two?
DR: Let's see…I don't know! I would love for us to shoot somewhere on some island location. That would be great. Maybe someone could get married somewhere on the beach somewhere. Maybe Mr. Spence and Rosie get married somewhere on the beach—that would be exciting.
What are you hoping to learn before Devious Maids ends their first season? Tell us in the comments below or tweet @OKMagazine.