NEWS
Why Cat Deeley Would Make The Best Shopping Partner Ever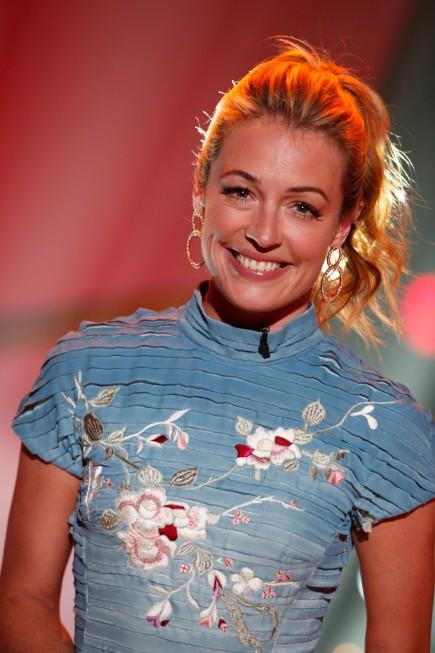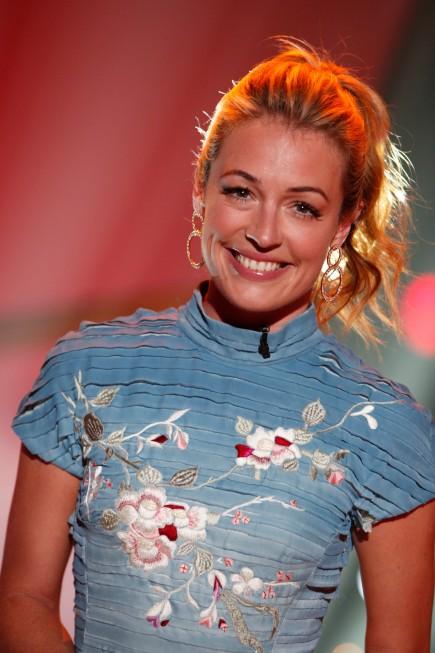 I've always been in awe of anyone who possesses the ability to pull together incredible outfits or find a diamond in the rough in a crowded vintage shop. Recently I discovered So You Think You Can Dance host Cat Deeley is one of those enviable people! Cat has chosen to do a very un-celeb thing and, gasp, style herself. That's right, no pro stylist here, just the British beauty's own, personal, awesome taste and love of shopping. Cat shares the ups and downs of her love of fashion with OK!.
Article continues below advertisement
OK! News: Evelyn Lozada Dishes On The Perfect Vacation Shoes
OK!: You always look so pulled together, how do you decide what to wear?
Cat Deeley: I almost didn't have anything today. I arrived in and I turned around and I went, "Oh my goodness, I forgot my dress." So I had to do Good Day LA in my jeans and t-shirt and I managed to get my PA to run back to my house and grab this dress off of the rocking chair in my bedroom and then run back. There are downsides to not having a stylist.
MORE ON:
So You Think You Can Dance
OK! News: Get Minka Kelly's Gorgeous Strands
OK!: You really don't use a stylist?
CD: Really! Like any woman some days I can rock a little black leather mini dress and then other days I want something more floaty and floral and feminine. I don't think it can change your performance but I think it definitely enhances it. If you feel comfortable and you feel confident in your own skin I think it really helps. There are some days you can pull off something extravagant and out there and other days when you want to play it safe and chic. And I also love fashion. I don't find it's work to me at all. I just really enjoy it.
Article continues below advertisement
OK! News: Yummy Bites That Allow You To Snack Freely
OK!: Is there one item of clothing you find yourself hording?
CD: You need to talk to my husband about that. I've got an entire garage...because I do all my own stuff so quite often I'll either borrow things from designers, I buy high street, I also search out vintage pieces when we're traveling around. When they were asking the questions today about the audition cities I was like, "And, don't forget, I get to go to all of the vintage shops there as well." It's amazing. I do all of my research before I go so I'm a proper geek about it and I hit up the shops on my afternoon off and I do vintage, too. It's really a mixture of everything. I horde everything. To me my wardrobe is like my diary almost. I remember one time last season I wore this little Gucci dress that's like Chinese almost, a little bit, and it was when Tom Ford was designing for Gucci. I wore it to my first ever Brit Awards which was, I think, 15 years ago. I pulled it back out and wore it again on the show and I loved it. And I also wore it to Jesse Tyler Ferguson's wedding as well. If you buy well and hold on to things you can wear them again and again.
Which celebrity would you like for a shopping wing-woman? Tell us in the comments below or tweet @OKMagazine.