NEWS
Dina Lohan Admits Lindsay Cuts Herself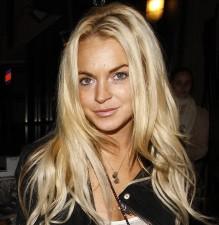 It seems no one can call Michael Lohan without the Long Island dad releasing a transcript of their phone conversation. RadarOnline.com has obtained another recording of a painful discussion between Michael and Lindsay Lohan's mom, Dina Lohan, in which the momager admits her daughter cuts herself.
In the 2008 conversation Michael and Dina acknowledge how bad their daughter's problems have become, but deny they are at fault.
Article continues below advertisement
Michael tells Dina that he represents the bad things in Lindsay's life but his ex-wife interrupts him to say, "Her cutting herself and hurting herself? Yeah, it's bad Michael, it's bad."
Michael says, "If something happens..." But Dina stops him, saying ominously, "I know that it's going to happen," and she continues, "I will feel it's all your fault, that's how I will feel, it's not about me."
However, Michael refuses to accept any blame for Lindsay's troubling situation, telling Dina, "I will feel like it's everyone else's fault."
The father-of-four says he's exposing these disturbing Lohan family issues to get his daughter into rehab.
"I admit, I'm being a bit selfish in releasing the tapes," he tells the Web site. "But I'm tired of being lied about.
"I'm tired of Dina and others making me out to be someone I'm not, so now I'm going to prove to the world who the real liars are."