NEWS
Dina Lohan: "Lindsay is in Good Hands"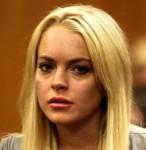 Dina Lohan says Lindsay Lohan is "doing well" after being transferred to a rehab facility after 14 days in jail, and that she is with "utmost professionals".
"I was finally able to hug my daughter last night after two long weeks of speaking to her from behind a glass wall," Dina told Radar Online. "Lindsay is doing well, and is appreciative of the hundreds of well-wishes she has received."
Article continues below advertisement
Following her release at 1.35am on Monday morning, Lindsay was driven directly to UCLA under high security. Her lawyer Shawn Chapman Holley and a representative from the hospital joined her in the unmarked van.
"Lindsay is with the utmost professionals and is in very good hands." Dina says, "I refuse to respond to any of my ex-husband's false allegations about myself or my family."
OK! EXCLUSIVE: MICHAEL LOHAN ON KATE MAJOR: "WE WERE NEVER SUPPOSED TO BE ENGAGED"
Sources tell Radar Online that Lindsay is expected to complete her court-ordered 90 days of treatment at UCLA and she will remain on probation for another year after being released from UCLA.
She has been prohibited from consuming alcohol or illegal drugs and she will continue to be randomly drug tested.