NEWS
Director "Felt Pretty Bad" Kristen Stewart Left Michael Angarano for Robert Pattinson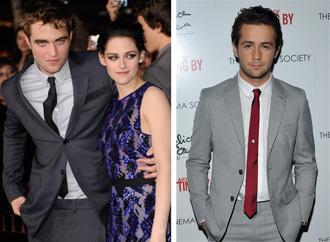 Article continues below advertisement
At the time Catherine started filming Twilight, Rob was dating Nikki Reed and Kristen was dating Michael Angarano. However, those relationships didn't last long because Rob and Kristen eventually fell in love. But Catherine can't help but feel a little big bad about that!
"He's a wonderful actor," Catherine told New York Magazine about Michael. "He was in Dogtown, one of my favorites, so I felt pretty bad because I love him and they were such a great couple."
Well, she was definitely right about that!