NEWS
Dirty Dancing and More That's New on Netflix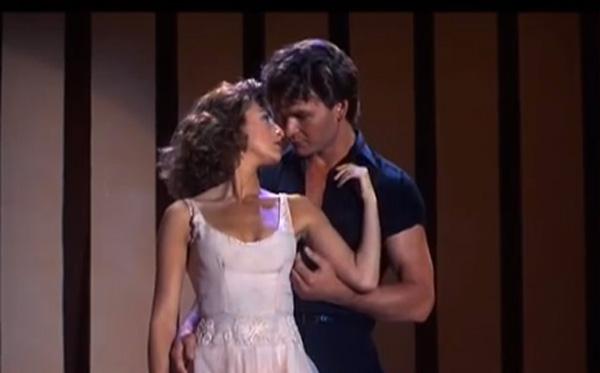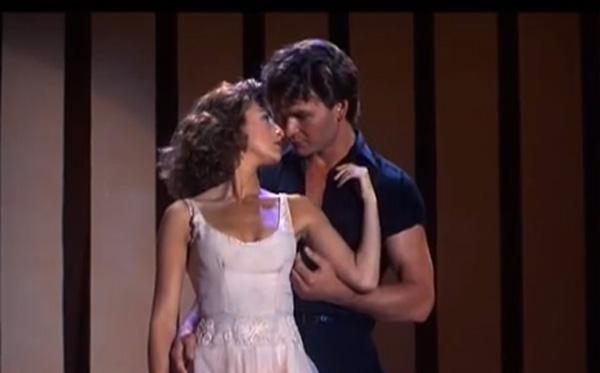 Happy weekend! It's time to load up the Netflix queue. Have you finished House of Cards yet? If so, there are plenty of new, fun titles to try out. Check out our list, then go hit the couch. You have our permission.
Inequality for All
Discussing numerous issues in clear and accessible language, former U.S. labor secretary and current UC Berkeley professor Robert Reich makes a compelling case about the serious crisis the U.S. faces due to the widening economic gap.
Article continues below advertisement
Brokedown Palace
Best friends Alice (Claire Danes) and Darlene (Kate Beckinsale) journey to Thailand to celebrate their high school graduation. But after falling in with a charming con artist (Daniel Lapaine), they're busted at the Hong Kong airport for smuggling narcotics they didn't know they were carrying. Their only hope: the dazzling skills of lawyer "Yankee" Hank Greene (Bill Pullman), whose connections might help them beat impossible odds.
Photos: Check out the best (and most terrifying) gifs from House of Cards.
Capote
The toast of New York City society after penning "Breakfast at Tiffany's," flamboyant writer Truman Capote finds himself in a dance with the devil while researching the Clutter family murders for his masterwork, "In Cold Blood."
Dirty Dancing
Expecting the usual tedium of summer in the mountains with her family, 17-year-old Frances is surprised to find herself stepping into the shoes of a professional dancer -- and falling in love with the resort's free-spirited dance instructor.
Article continues below advertisement
Flyboys
Farm boy Blaine Rawlings and his fellow soldiers become the world's first fighter pilots when they join the Lafayette Escadrille, a squadron of Americans who are volunteering for the French military at the dawn of World War I.
How to Lose Friends & Alienate People
After his bent for muckraking nets him a job at a glossy Big Apple magazine, boorish British tabloid writer Sidney Young tries to curry favor with the synthetic glitterati he covers as well as with his imperious boss—with disastrous results.
Kicking and Screaming
When klutzy middle-aged family man Phil Weston takes a job coaching his 10-year-old son's talented soccer team, he winds up going head-to-head with his overbearing and ultra-competitive father, Buck, who coaches an opposing team.
Linsanity
Director Evan Jackson Leong profiles his longtime friend, Jeremy Lin, in this engrossing examination of the star basketball player's humble beginnings, college days at Harvard, religious beliefs and high-scoring 2012 season with the New York Knicks.
Article continues below advertisement
Night of the Living Dead
As dead bodies inexplicably return to life and feast on human flesh, young Barbara (Judith O'Dea) joins a group of survivors in a farmhouse hoping to protect themselves from the hordes of advancing zombies. But soon enough, only one person remains. Writer-director George A. Romero's low-budget horror classic continues to inspire heebie-jeebies, in part because of the randomness of the zombies' targets.
Photos: Find out 50 mind-blowing facts about Scandal!
Rake: Seasons 1-2
Cleaver Greene is a brilliant attorney capable of working miracles for clients whose less-than-spotless reputations complicate their defense. While most judges detest him, Cleaver's friends know him to be witty, passionate and stubbornly determined.
Robin Hood: Men in Tights
It's the classic tale of Robin Hood... reenvisioned by comic master Mel Brooks. As evil Prince John (Richard Lewis) oppresses the people, Robin (Cary Elwes) steals from the tax collectors, triumphs in an archery contest, foils (literally!) the Sheriff of Nottingham (Roger Rees) and makes goo-goo eyes at Maid Marian (Amy Yasbeck). The titular musical number, involving song, dance—and, yes, men in tights—is an undisputed highlight.
Article continues below advertisement
Roman Holiday
Princess Ann leaves her guardians, and while in Rome, she's taken under the wing of tabloid writer Joe and his photographer sidekick. She thinks the boys don't know who she really is, but they're onto her—and sense a sensational story.
The Blair Witch Project
Three student filmmakers march into the woods to make a documentary about the fabled Blair Witch, who's credited with a string of murders dating back 200 years. But when the trio loses their way, they find themselves besieged by a malignant terror.
The Ice Storm
Prep-schooler Paul Hood (Tobey Maguire) returns home for Thanksgiving weekend and finds his family about to implode. While his father (Kevin Kline) tries to douse his sorrows with booze and infidelity, Paul's mother (Joan Allen) looks for answers in self-help books. The experimentation and liberalism that defined the 1970s lead to ruin as the family's environs literally freeze over during a freak storm in this insightful drama helmed by Ang Lee.
Article continues below advertisement
The Long, Hot Summer
Director Martin Ritt combines two William Faulkner stories into a smoldering drama starring Paul Newman as Ben Quick, a wandering handyman who arrives in Frenchman's Bend, Miss., where menacing rumors about his past begin to circulate.
The Silence of the Lambs
In this adaptation of Thomas Harris's novel, FBI trainee Clarice Starling ventures into a maximum-security asylum to pick the diseased brain of Hannibal Lecter, hoping the psychiatrist turned homicidal cannibal can help her catch a serial killer.
The Station Agent
When his only friend dies, a man with dwarfism relocates to an abandoned train station in rural New Jersey, intent on living the life of a hermit. But his solitude is interrupted by his colorful neighbors.
The United States of Leland (2003)
Teenager Leland Fitzgerald appears to have everything going for him, including a famous writer father. So, what drove him to kill? It's up to a teacher who works with inmates to unearth the anger and fear lurking beneath Leland's unruffled surface.
Article continues below advertisement
Valkyrie
Wounded in Africa during World War II, a disillusioned Nazi colonel returns to his native Germany and joins the Resistance in a daring plan to create a shadow government and assassinate Adolf Hitler.
Vanilla Sky
Freewheeling publishing heir David Aames has it all: wealth, good looks and a gorgeous socialite on his arm. But when his face is horribly disfigured in an auto accident, Aames loses everything... or does he?
While You Were Sleeping
Sandra Bullock plays a transit worker who pulls a commuter off the tracks after he's mugged. While he's comatose, his family wrongly assumes she's his fiancee and she doesn't correct them ... and then she falls for his brother.
Photos: Check out tons of pics of Blue Ivy Carter, all missing her face!
Sweetwater
A pioneer woman is forced to fight for what's hers when her husband disappears and a calculating preacher makes a play for her land. With support from an offbeat sheriff, she sets out on a path of vengeance.
Article continues below advertisement
Spy Kids 3: Game Over
In the continuing adventures of the two spy siblings, Carmen gets caught in a virtual reality game designed by the kids' new nemesis, the Toymaker, and it's up to Juni to save her by battling through the game's levels.
Uptown Girls
Rich girl Molly Gunn has never had to work hard in her life -- until her father dies and her inheritance vanishes into thin air. To pay the bills, she becomes a nanny but finds herself in over her head when she starts caring for a neglected child.
Pokémon Titles on Netflix beginning March 1:
Pokémon the Movie:Black: Victini and Reshiram
When misguided wanderer Damon nabs the mythical Pokémon Victini to harness his power, Ash attempts to rescue Victini and save Eindoak Town. But first, Ash must pass a test that will earn him the help of the legendary Pokémon Reshiram.
Pokémon the Movie: White: Victini and Zekrom
In this alternate telling of Pokemon the Movie: Black: Victini and Reshiram, Ash uses the power of his ideals to awaken the legendary Pokemon Zekrom to help rescue the mythical Victini and save Eindoak Town from the misguided wanderer Damon.
Article continues below advertisement
Pokémon: Black & White
When Ash goes to the distant Unova region, he discovers Pokémon that he's never seen before ... and that he can't wait to catch! He may have Pikachu at his side, but he'll still need plenty of new Pokémon on his team to become a Pokémon Master.
Pokémon: Indigo League
On his quest to become a Pokemon training legend, Ash sets out on the road with his new pals: sassy Misty and Brock, an ambitious Pokemon breeder. While collecting badges from each gym they visit, Ash must also take on a fumbling band of villains.
What are your plans for this weekend? Are you planning to watch anything on Netflix? Which movie do you want to see first? Tell us in the comments below or tweet us @OKMagazine.