NEWS
Dolly Parton Warns Goddaughter Miley Cyrus: "Hold It Together"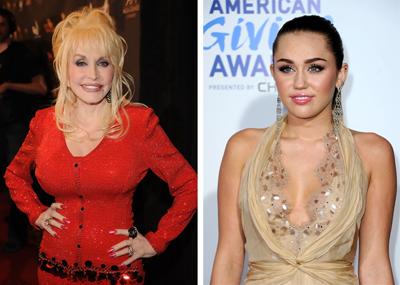 Dolly Parton is always on her goddaughter Miley Cyrus' side. But the country music icon is worried about the 19-year-old and what she's doing behind closed doors.
The former Hannah Montana star was caught on camera smoking cigarettes and salvia, then she admitted she's a "stoner" and recently she cursed out a fan who just wanted a picture with her. But is Miley spiraling out of control?
OK! GALLERY: MILEY CYRUS & LIAM HEMSWORTH AT THE CNN HEROES EVENT!
Article continues below advertisement
"My job isn't to tell your kids how to act or how not to act, because I'm still figuring that out for myself," Miley said in a 2010 interview with Harper's Bazaar. "To take that away from me is a bit selfish. Your kids are going to make mistakes whether I do or not. That's just life."
What do you think about Miley's antics?