NEWS
Donald Trump Says He is About to Drop A "Gigantic" Bombshell on President Obama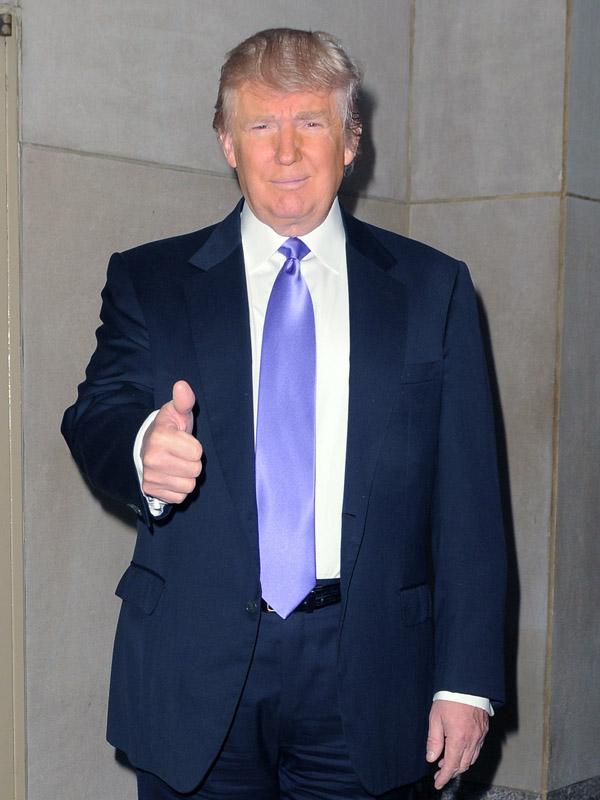 It's no secret that Donald Trump isn't a fan of President Barack Obama and with the November 6 election just a couple weeks away now, the real estate tycoon is trying to pull out all the stops so that the commander in chief doesn't get back into the White House.
OK! NEWS: BRET MICHAELS, LA TOYA JACKSON, STEPHEN BALDWIN AND MORE CHOSEN FOR CELEBRITY APPRENTICE: ALL STARS
The die hard Republican told Fox & Friends on Monday that he had "something very, very big" concerning the president of the United States. "It's going to be very big. I know one thing - you will cover it in a very big fashion."
Article continues below advertisement
He isn't saying what it is just yet, but promised to reveal the "gigantic" bombshell on Wednesday.
As you might recall, The Donald has been very open about not believing Obama is a U.S. born citizen and has gone on the record saying the president's birth certificate from Hawaii is fake.
Meanwhile, RadarOnline.com has reported high powered female rights attorney Gloria Allred might have something on Mitt Romney that she will disclose in October.
Drudge Report founder and respected politico, Matt Drudge, Tweeted Thursday: "Here she comes. Hearing Gloria Allred out there again, about to make a move. After all, it's her time of the campaign. Team O at the ready!!"
Gloria wouldn't confirm or deny the speculation and told Radar, "I have no comment at this time about Mr. Drudge's Tweet. I don't discuss meetings with potential clients."
RELATED NEWS: