NEWS
5 Shows To Watch This Weekend like Drake on SNL, The SAG Awards and More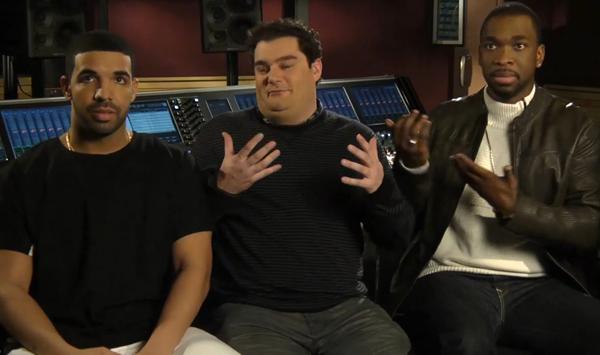 Let's hope you have no plans this weekend. There is so much on TV and it was quite difficult narrowing this list of what to watch down to just five. But alas, it's been done. Here's the award show, the movie premiere, and the reality shows you should be watching this weekend:
Photos: Drake's Best Degrassi Moments—In GIFS
Cloud 9. Friday at 8pm on Disney Channel. Disney's newcomer, Dove Cameron, stars in this DCOM (Disney Channel Original Movie, duh) as a snowboarder who falls in love with another snowboarder. Ashley Tisdale produced it!
Article continues below advertisement
The Screen Actors Guild Awards. Saturday at 8pm on TBS and TNT. See which actors will take home the Actor awards (which is voted on by other actors) at the SAG Awards, live from the West Coast. Got all that?
youtube=https://www.youtube.com/watch?v=WezVwEW_JGw&w=640&h=360
Saturday Night Live. Saturday at 11:30pm on NBC. Drake doubles as the host and musical guest on this week's SNL. Degrassi flashbacks and hopefully Bar Mitzvah flashbacks will ensue.
The Bachelor. Sunday at 8pm on ABC. Before a new episode of season 13 airs on Monday, watch this special, which is a look-back at the best Bachelor couples who have made it work like JP and Ashley, Trista and Ryan and more.
Photos: See Pics from the Set of the Entourage Movie
#RichKids of Beverly Hills. Sunday at 10pm on E!. Right after the season 9 premiere of Keeping Up With The Kardashians comes this brand new series about young, beautiful rich people that live in California. But swear, guys, It's not the same as the Kardashians, mostly.