NEWS
Drew Barrymore's Last-Minute Wedding Drama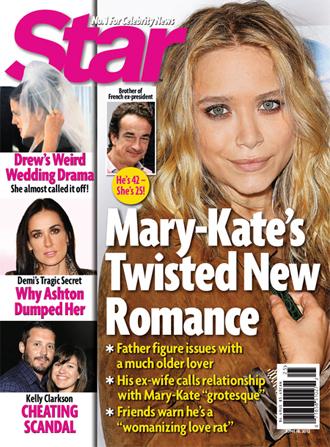 Talk about pregnant pause! Shortly before mom-to-be Drew Barrymore's June 2 wedding to art dealer Will Kopelman, she had a heart-to-heart conversation with ex-boyfriend Justin Long — and considered canceling the nuptials after he warned the free-spirited actress against tying the knot a third time, a source tells Star.
OK! NEWS: DREW BARRYMORE GETS MARRIED!
"She got a call from Justin a couple of weeks ago, and it kind of shook her up. She started questioning everything," says the source. "He wasn't calling to beg for another chance; he just wanted to gently tell her he thought she was making a mistake. Her track record with marriages hasn't been very good, and Justin wanted to voice his opinion that she should think long and hard before committing herself again."
Article continues below advertisement
Though Drew, 37, and actor Justin, 34 — who costarred in the 2010 flick Going The Distance — officially broke up in July 2008 after nearly a year as a couple, they continued to spend quality time together, and were even spotted snuggling up in a NYC bar shortly before Drew and Will, 34, began dating in early 2011.
"Justin feels like he knows everything there is to know about Drew," the source tells Star. "He knows how heart-wrenching her two divorces were. He doesn't want to see her get embarrassed again."
FOR MORE ON DREW BARRYMORE'S WEDDING FEARS, PICK UP THE NEW ISSUE OF STAR, ON SALE NOW!