NEWS
Drita D'Avanzo & Big Ang Talk 'Mob Wives' Season Drama!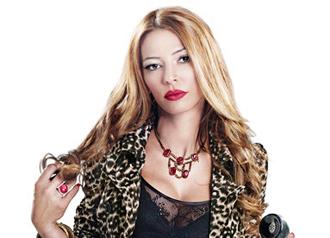 The Mob Wives are everywhere — including the radio! OK! got the chance to catch up with Drita D'avanzo and fan favorite Big Ang at Elvis Duran's Z100 morning show in NYC about their lives and the drama!
"I was like a firm cheerleader for 'Big Ang.' I wanted her on," Drita told OK!. "I needed someone like her on. I needed that, that fun, that humor, the calmness. She makes me laugh all day long, and I can honestly say, I can be myself with her. And I've known her since I'm a kid."
Article continues below advertisement
Big Ang told OK! about her time on the show, "I'm really having fun with it, all the girls, I get along with all the girls."
OK! NEWS: MOB WIVES STAR RENEE GRAZIANO "DOING OK" AFTER "PANIC ATTACK"
"I try to calm them the girls down, but obviously it didn't work that time — there's only so much you can do. I want everybody to be friends, everybody to get along so we can enjoy each other's company, going out together, instead of everybody having to film separately, its crazy."
Drita also said about the current season, "I've been fighting my whole life, no cameras around, its just the person I am. The other girls on the show, they weren't fighting their whole lives and all of a sudden they want to be fighters. Like that's something I'm embarrassed about at this point in my life, but it is who I am since I'm born. I'm hoping you'll see no more physical fighting! I'm sure there will be verbal, but no more."
Article continues below advertisement
OK! NEWS: WATCH BRAWL BREAK OUT ON 'MOB WIVES' PREMIERE
Host Elvis Duran also told OK! why he loves the Mob Wives so much, "You know having them come in and seeing them as really strong women, definitely have their opinions, not afraid to say what's on their minds. On the show they are edited down for the drama and the stuff that you know, makes the show really fun and exciting. Here we had that, but we also got to see a part of their lives that isn't that glamorous, it's kind of sad. But you can also see how some of those challenges have made them very strong."
Catch the hit show on Sundays at 8 p.m. ET on VH1.
Reporting by Katie Bruno