NEWS
Drita Digs In: The Mob Wives Star Talks About Last Night's Fight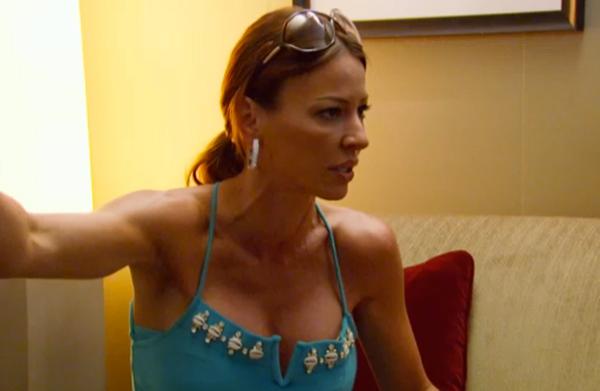 Here's Drita's take on the episode!
Last night's episode took me back to a place where I don't wanna be, and that's Vegas. I have always enjoyed Vegas and always won a lot of money out there, but this trip was just stress, fights, and huge losses at the tables. Not fun! I honestly think only Mob Wives can have trips like this. Like I said last night, "You can't spit the wrong way in front of us." LOL! It's funny, but not really. I do have a lot to say about last night's episode. After reading a ton of tweets and Facebook comments, it's important to address some serious comments that were made about the whole trip, the word "delicious," and the outcome of the fight.
Article continues below advertisement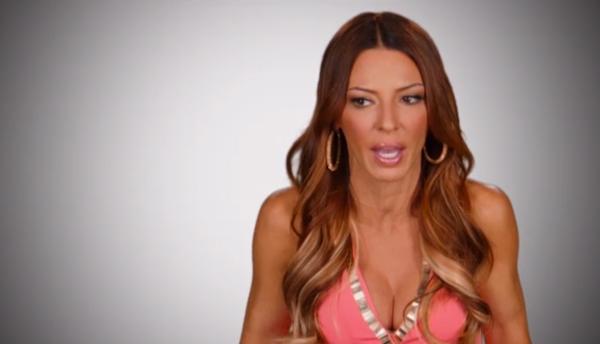 First of all: The word "delicious" ended up on the plane and ended up in Vegas and caused nothing but a headache. I honestly think Renee and Natalie bonded too quickly and really didn't know each other well enough to begin with. If they had a chance to get to know each other I think they would have found out that they really don't have much in common. Natalie is carefree, says whatever she wants, and Renee is way too sensitive for her. Natalie is not going to walk on eggshells and watch what she says just to please Renee, and Renee is not going to deal well with her employee saying whatever the hell she wants 24-7. Is Renee looking at her as a friend or her employee? That right there is the problem.
Watch: Ever ask yourself, what would Drita do? Find out her answers for different scenarios here!
I was not crazy about Natalie when I first met her, and neither was Ang, but we have grown to have fun with her. I did pull Natalie to the side to confront her before trying establish any type of relationship with her. I was ripping her apart and wanted her to know that. There is nothing I won't say about you if I can't say it to your face. I hate talking about someone when there not there so instead of ambushing Natalie and attacking her at the same time as Renee I pulled her to the side to tell her. She handled it with an apology and hugged me so it worked out for the best, but Renee's sit down ended up a complete disaster. I think the problem was Natalie didn't like the way Renee was talking down to her and treating her, and had that built up inside and decided to let it all out over breakfast. Renee should have nipped the "delicious" comment in the bud as soon as it happened and Natalie should have done the same if she didn't like the way Renee was treating her. So they HONESTLY both were at fault for that.
Article continues below advertisement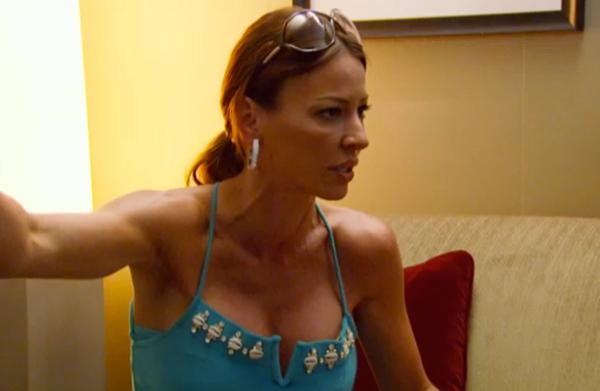 The blowout at breakfast is sure to be an ongoing problem since hands were raised. If there is no serious injuries then I can't see why we can move past it. I can't judge Renee for raising her hands to Natalie and I can't judge Natalie for sticking up for herself because I do both. I hate hypocrites so I have no intention on being one any time soon. If both Renee and Natalie don't have respect for each other then there is NOTHING. Hopefully they can both come to an agreement and end this. Renee did put her hands on Natalie, so I'm not sure if Natalie will be able to move past that right now. Natalie verbally went at Renee about her clothing line and going out to eat with Eddie and his ex, and I'm not sure Renee will be able to move past that either. So... Right now it doesn't look good.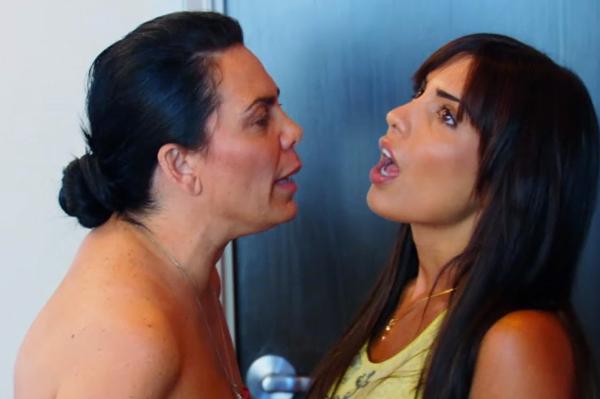 This fight is between Natalie and Renee. Ang and I ended up in the middle but at least I have my partner in the middle with me. I just love my Ang. We honestly agree on mostly everything and it's great. Now we just have to put our heads together and figure out how to approach this and make it work and also help Renee with her sobriety and help her stay clean. Because in the end,that's really what's important.
One other thing. I went to Vegas and dropped $6k so far and am trying so hard not to bitch and moan about it because that would make Lee right! Who wants their husband to be right? Not me, anyway!
Tune in for next week's Mob Wives... and my recap.:)
What did you think of last night's fight on Mob Wives? Was Renee or Natalie in the wrong? Do you think Drita was right to intervene? Tell us in the comments below or tweet us @OKMagazine.