VIDEOS
What Would The Mob Wives Do? The Ladies Tell You How to Handle a Dirty Look, Where They Go to Buy Heels and More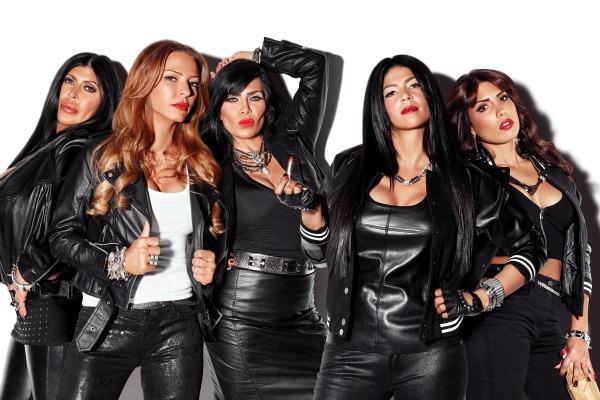 The next time you're in a sticky situation just take a deep breath and think, "What would the Mob Wives do right now?" It's a very important question to ask yourself! And luckily, we have the answers for you right here.
Watch: Get a sneak peek at tonight's brand new episode of Mob Wives: New Blood
Check out the video above where the ladies explain what they do when it comes to haters, fashion and even celebrations. Drita, Big Ang, Natalie, Alicia and Renee reveal their favorite places to buy a good leather jacket (a fashion must-have) as well as a great pair of heels (also essential). Unfortunately, neither of these items are probably allowed at visitors day at jail, but the Mob Wives: New Blood stars tell you exactly what you CAN wear.
Article continues below advertisement
Photos: Did you know these 26 celebs joined Twitter in 2013?
And when a loved one gets out of jail? Oh, there's a celebration for that. Find out exactly what they do for the occasion. But life's not one big party all the time. When things get serious and someone talks about their family, well they "can't say" exactly what they do, but their facial expressions alone give us a pretty good idea. Plus, if someone is throwing a stink face in their direction, all the Wives handle it a different way, but each approach is quite effective in its own way!
MORE ON:
OK! Original Video