NEWS
DVR This: Make Me a Supermodel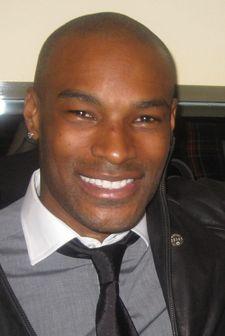 TV model search competition returns tonight!
Make Me a Supermodel, which blazed onto Bravo last season and made Bronnie a household name, returns with a serious makeover.
The weekly audience votes are out. Series star Tyson Beckford couldn't be happier.
"I don't think America knew what the hell they were doing when they were doing it," he declares to the TV Fanatic.
"One construction worker will love a chick because she's got a nice butt, but she doesn't fit into the standard sample size, and that messes us up. If you can't put her in the fashion, you can't send her on go-sees, and she won't make any money."
Article continues below advertisement
That's right, Tyson worries if your booty is too big to bring in the dough.
Formerly a judge, the year-old model is now fully mentoring his male catwalk wannabes.
Tyson says there's actually more pressure being a mentor than being in the judge's chair like he was last season.
"I need to know who's fighting whom, who's arguing with this one, and who's not raising the bar to get to where they need to be," he says. "When they go in front of the judge, if they're not doing it right or walking right, that means I didn't do my job. If they look horrible, I look horrible, and my name is on it."
Just like on the back of a pair of big booty jeans.
Make Me a Supermodel, season premiere, airs Wednesday, March 4 at 10 p.m. on Bravo.