NEWS
DVR THIS: Prison Break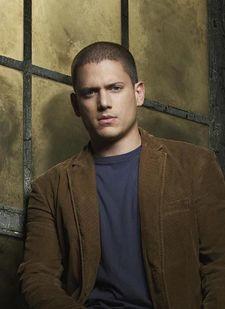 Sometimes, you don't realize how much you miss something until it comes back to you.
And so my love affair with Wentworth Miller, who plays jailbreaking pro Michael Scofield on Prison Break -- the new season starts tonight -- continues.
How could I forget the chiseled jaw, the poignant gaze, a man so in love that he only has one thing on his mind: avenge the love of his life Dr. Sara Tancredi's death. Boy, is he going to be in for a surprise this season!
Article continues below advertisement
Now back in civilian clothes, Michael will do anything, even die, to avenge Sara's murder.
Hmmm, his wish just might be granted. There's a big, mean guy running around who's pretty much offing anyone who has worked for the Company, knows of the Company, even says the word, well you know...
Needless to say, Prison Break is back, with a vengeance.
But don't just take my word for it. Here's OK!'s resident PB fanatic, Rana Meyer's 30-second review of the season opener:
"Season three came to an end as Michael and Lincoln finally broke out from Sona, and Michael announced that he was out to avenge Sarah's death by the Company. The premiere opened up with that exact plan in motion.
It got off to a rip-roaring start, with so many shocking and mouth agape moments in just the first half hour alone.
Season four of Prison Break is off to an action-packed start. You will be on the edge of your seats from the very first moment. Who knows where this thrilling season will be taking us now."
Prison Break, season four, premieres Monday, Sept. 1 at 8 p.m. on Fox.