NEWS
Eat Me: Delicious Chinese Chicken Tacos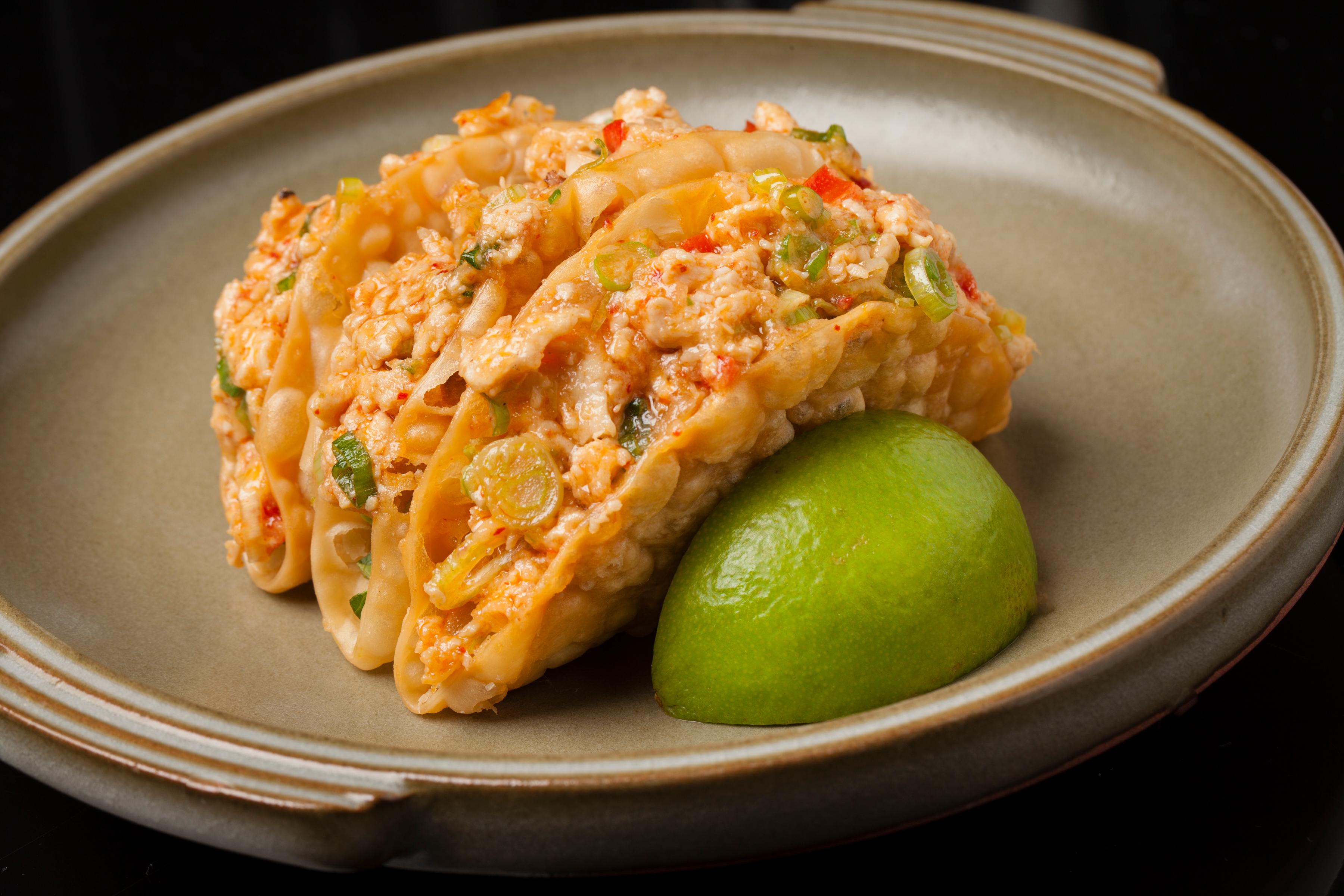 Your ham and cheese sandwich can wait. You're supposed to absolutely love lunchtime, and mixing up your midday fuel isn't a bad idea. Get out your cutesy apron and prep your kitchen—we've got a delicious recipe for you to try.
OK! News: Good For You Summer Barbecue Swaps
Photos: Spirited Shark Week Cocktails
If you're always up for Chinese food or tacos, this yummy creation is your culinary dream brought to reality. Was that your belly growling? Quiet it down with some grub! Indeed, this is a Chinese Chicken Taco. And guess what? One very special celeb tried it out, too. Modern Family star and tonight's Project Runway judge Jesse Tyler Ferguson was seen at EMM Group's The General eating this meal. Wanna know how to make it? See below for the step-by-step!
Article continues below advertisement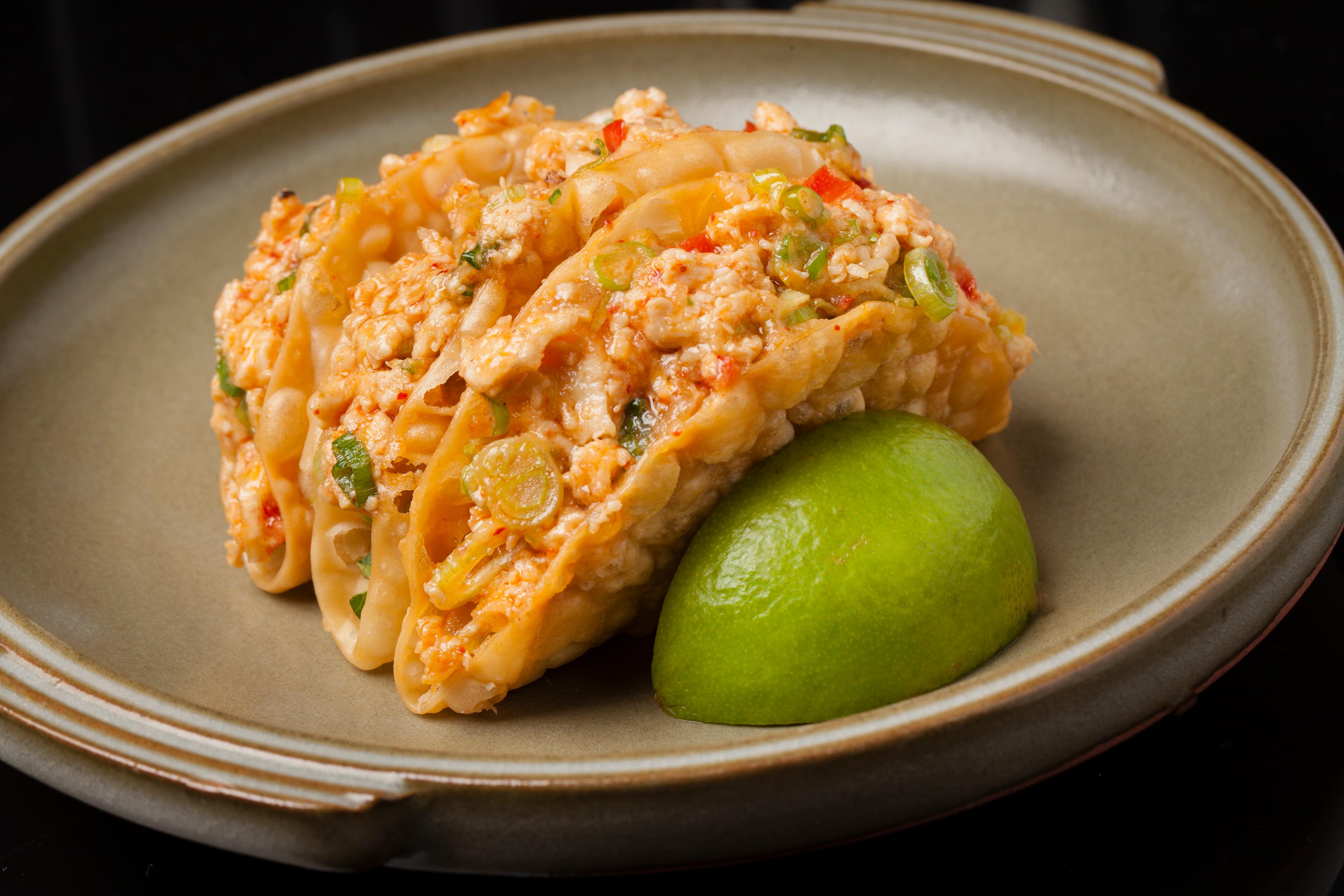 The General Executive Chef Hung Huynh's Chinese Chicken Taco
This recipe serves four people.
Ingredients:
12 Gyoza Wrap, red label.
3/4 lb. of Chicken Breast, sliced and ground
1/2 head of ocean gem lettuce cups, finely chopped
1 scallion, chopped
Guacamole:
Ingredients:
3 avocados
1 teaspoon grams of salt
1 tablespoon of extra virgin olive oil
2 limes, juiced
Chicken Marinade
Ingredients:
1/2 cup Sweet Chili Sauce
4 and 1/2 tablespoons of Soy Sauce
5 and 1/2 tablespoons of Fish Sauce
2 teaspoons of Korean Pepper (Aleppo)
1 Spanish onion, chopped
1 red pepper, chopped
2 and 1/2 tbs of corn starch
1 tbs of water
Directions: Combine sweet chili, soy sauce, fish sauce, and korean pepper in a mixing bowl. In a sauté pan with canola oil, add the diced onion and the red pepper. When the mixture is golden brown, add the ground chicken breast. Next, add the marinade. Cook this over high heat for five minutes. Add the corn starch and water slowly to mixture and turn to low heat.
Peel the avocados and remove the seeds. In a mixing bowl, combine salt, olive oil, and lime juice. Mix this with fork to your desired consistency. In sauté pan with canola oil, fry the taco shells until they are golden brown and crispy. Add chopped lettuce, guacamole, and chicken to the taco shell.
Will you try out this recipe? Tweet @OKMagazine and leave a comment below.