NEWS
Healthy Eats: Good-For-You Summer Barbecue Swaps You'll Love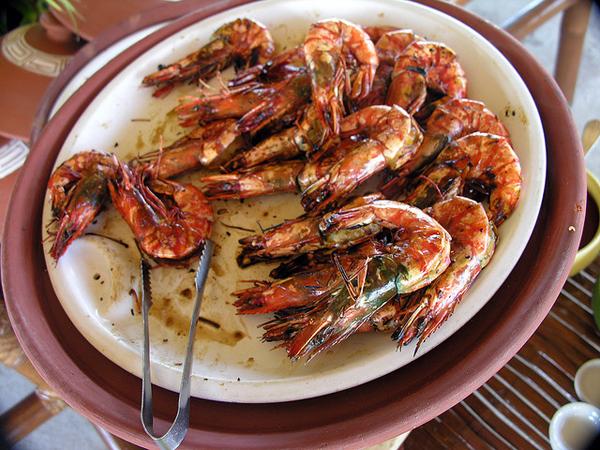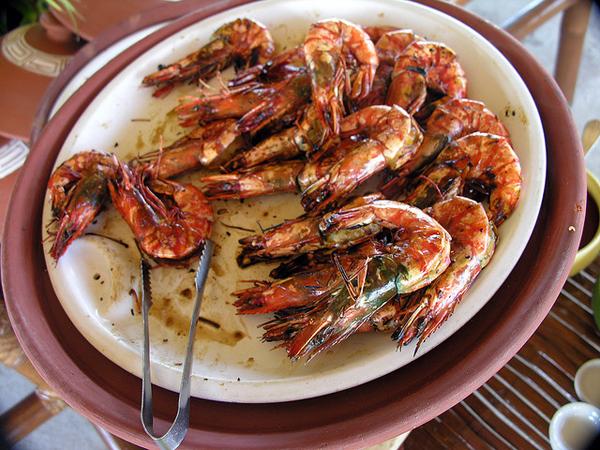 Sure, when most of us think of barbecues images of hamburgers and hot dogs dance in our heads. But it's August and haven't you had enough of the traditional, calorie-heavy fare? There are still plenty of pool parties to be had in 2013, my friends, so Christine Avanti, celebrity nutritionist and author of Skinny Chicks Eat Real Food, offers up flavorful barbecue swaps that will keep you in bikini shape for the rest of the summer.
Article continues below advertisement
OK! News: Hollywood's Favorite Vegan Pie
"I have my way of barbecuing, which to me seems normal, some people might view it as healthy but I think it's normal and delicious," says Christine. "I like to include a lot of vegetables, a lot of lean protein and some healthy carbs so everyone can have a good variety."
Swap the heavy sides for artichokes.
"Artichokes have more antioxidants than any other vegetable so I'll grill and serve those, or I'll do an artichoke salad. Serve them as a side dish at your barbecue."
OK! News: Arctic Zero Makes Dessert Guilt-Free
Swap burgers and hot dogs for lean proteins.
"Grilling stuff like salmon is a great way to get a nice load of heart-healthy omega 3s and they're also great for your waistline. The key is marinating your fish and your chicken properly so that it's tasty. If we're talking fish use a little bit of olive oil, lemon juice and some fresh herbs. Shrimp is so easy because you can buy frozen, de-veined, peeled shrimp. Just take it straight out of the freezer and put it in a strainer in your sink, rinse it off with cold water and it defrosts right there. Take a little bit of olive oil and lemon juice and marinate your shrimp in there with some salt and pepper and dried herbs from your spice rack, although I like to use fresh. Let the shrimp sit there in the olive oil and lemon juice and skewer them and put them on the grill. They cook up in like one minute on each side and then you're done."
Article continues below advertisement
Skip the sodas.
"Instead of sugary sodas or beer, I think it would be great if people could learn to reach for something like a neuroBLISS, which is one of my all-time favorites and a hit with my friends. It's loaded with vitamins and minerals and an amino acid called L-Theanine, which is really great because it actually gives you a sense of feeling calm. It's kind of an exchange for a soda but it's on a completely different playing field because it's lightly carbonated, only 35 calories per serving and it's a tropical lychee-based flavor. It's very, very good and my girlfriends fight over it."
OK! News: The Truth About Beauty Beverages
Go easy on dessert—literally.
"I have a watermelon granita recipe in my book Skinny Chicks Eat Real Food and I do two cups of watermelon to two teaspoons of lime juice and just one teaspoon of honey, blend it in a blender or Vitamix and pour it into a baking dish and pop that in the freezer. Every 20 minutes take it out, scrape it, pat it back down and put it back in the freezer. If you do that over a two-hour period you'll have a wonderful ice cold watermelon granita that's only 70 calories per serving and you can serve it in a martini glass with fresh fruit on top or something. It's beautiful. It's super healthy. It's all real food and you're going to have really low calories."
What's your favorite healthy dish for a summer barbecue? Share it in the comments below or tweet @OKMagazine.