NEWS
Ed Sheeran and Cherry Seaborn Announce The Birth Of Daughter Lyra Antarctica Seaborn Sheeran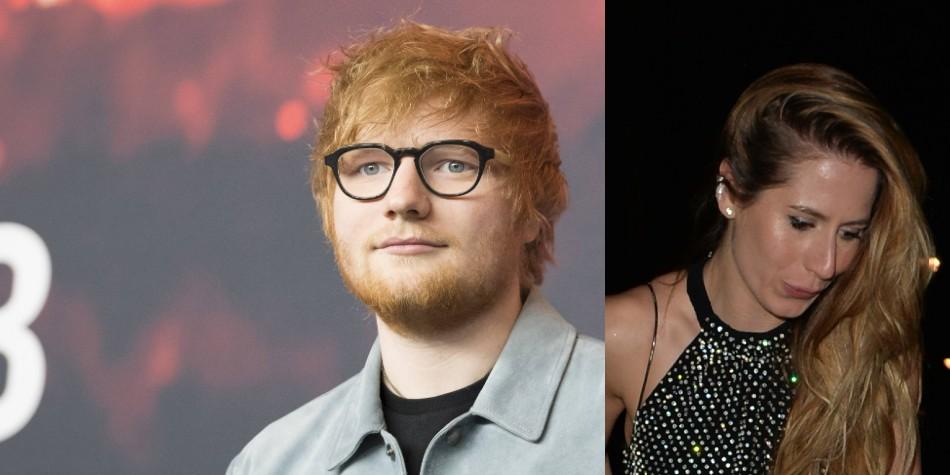 There's a baby in the house — Ed Sheeran and Cherry Seaborn are new parents. The 29-year-old singer and his wife gave birth to their first child after what was quite a secretive pregnancy period with not many details being spilled out.
The two have named their young one Lyra Antarctica Seaborn Sheeran.
The singer announced the news Tuesday morning on Instagram: ""Ello! A quick message from me as I have some personal news that I wanted to share with you..." Sheeran wrote the caption for a photo of a knitted blanket and some tiny black socks. "Last week, with the help of an amazing delivery team, Cherry gave birth to our beautiful and healthy daughter - Lyra Antarctica Seaborn Sheeran."
Article continues below advertisement
The 'Perfect' singer gushed over how it was like being a new dad.
Sheeran has been quite private about the affairs of his personal life. He confirmed that he was married to the 28-year-old Seaborn in July 2019 in an interview. However, it was also reported that the two had already tied the knot in Suffolk before Christmas 2018. Sheeran has known Seaborn since childhood.
The two were engaged in January 2018, and the singer took to Instagram to announce the news.
"Got myself a fiancé just before new year," Sheeran wrote. "We are very happy and in love, and our cats are chuffed as well xx."
Article continues below advertisement
Sheeran's love for kids wasn't something that was hidden. He had earlier revealed in a 2017 interview that he was looking forward to being a father.
ED SHEERAN IS TAKING A 18 MONTH BREAK FROM MUSIC AFTER TOURING FOR 2 YEARS
"Massively, yeah," he had said.
"I wanted to be a dad, like, last year," he said. "I'm ready, let's go -- tour bus babies, little fat, chubby babies that just walk around."
Sheeran had taken some time off from work to focus on starting a family.
"When they hit four or five and start primary school, I'm just out," he said. "I think Bruce Springsteen took an extended break when his kids went to school. I think that's going to be me. I want to set up a little studio in the countryside and have new artists come down."
OK! wishes the new parents happy parenting and a great time bringing up their young one.