NEWS
Eddie Cibrian and LeAnn Rimes Are Getting Their Own Reality Show! Would You Watch It?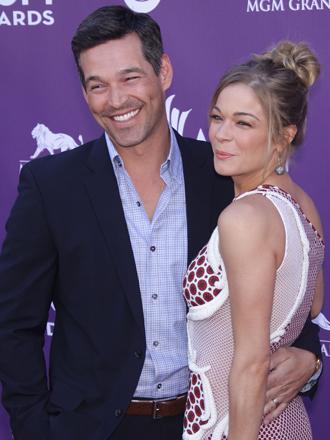 We hope Brandi Glanville doesn't go on the internet at all today, because here's what just happened—Brandi's ex, Eddie Cibrian, and his new wife, LeAnn Rimes, are getting their own reality show.
OK! News: Are LeAnn and Eddie Adopting a Baby?
LeAnn told People.com that the show is not a reality show, but is rather "a show based on our reality." Do with that what you will. LeAnn continued, "We'll take things out of our lives and elaborate them and make them funny. People have been laughing at us – we want them to laugh with us!"
Article continues below advertisement
Photos: Eddie and LeAnn Celebrate Their Anniversary
The show doesn't yet have a title or a network (let's hope it's not sold to Bravo, because if so, next year's upfronts are going to be mighty awkward), but what Eddie and LeAnn want to get out of the show is showing people what their lives are really like, and proving that there's more to them than what people read about them.
And now, here's the inevitable—we want to know which show you'd rather watch. Eddie and LeAnn's as-of-yet-untitled-unsold-project, or Brandi's very successful Real Housewives of Beverly Hills? Time to vote in the poll below!
Would you watch an Eddie/LeAnn reality show? Are you Team Brandi all the way? Tweet us your vote @OKMagazine!