NEWS
Elisabeth Hasselbeck: I'm Not a Plagiarist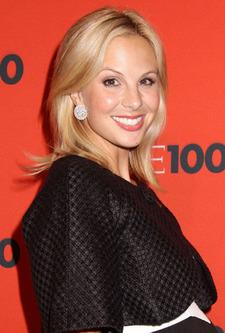 After a Masschussetts-area author claimed in a copyright infringement lawsuit that Elisabeth Hasselbeck had boosted her celiac book ideas, the co-host of The View is answering those allegations.
"I just want to assure you the allegations are without merit and are being handled appropriately," she said on this morning's show of her book, The G Free Diet-A Gluten-Free Survival Guide.
Susan Hassett published her own celiac book, Living with Celiac Disease, and claims she sent a copy of it to Elisabeth in 2008 with a cooking video, a story about the disease, a note and her business card.
MORE ON:
Elisabeth Hasselbeck
Article continues below advertisement
Elisabeth recently discovered she suffers from celiac disease, an autoimmune disorder linked to gluten proteins found in wheat, barley and rye.
A statement released on behalf of publisher Center Street and Elisabeth said "There is no basis for the allegations in the Complaint as published in the press. Ms. Hasselbeck worked diligently and tirelessly on her book and is disappointed in this attempt to discredit her work and her ability to bring this important message to the public."