NEWS
Elizabeth Taylor Twitter Tribute: Kardashians Lead Celebs in Honoring the Icon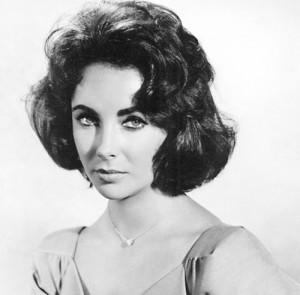 Hollywood has been deeply impacted by the loss of one of its legends. Celebrities turned to their Twitter pages today to mourn icon Elizabeth Taylor, who passed away this morning at the age of 79. From sharing their favorite Liz quotes to posting glamorous pictures of the Oscar-winning actress, the outpouring of Liz love in the Twitterverse is everywhere. The hashtag #ripelizabethtaylor has been trending all day on the micro-blogging platform in honor of the silver screen siren.
Article continues below advertisement
The hashtags #butterfield8 and #whosafraidofvirginiawoolf have also been trending on Twitter in honor of the two films for which she won her Best Actress Academy Awards.
Larry King praised his close friend Elizabeth for her activism off screen as well as her legendary career.
He will be returning to the FOX News Channel for the first time since he left CNN to discuss the legacy of the Hollywood legend.
The Kardashian sisters also offered their kind words on Twitter about Elizabeth, who they looked up to as a style icon among many other things.
The girls posted tribute galleries on their blogs as well.
Watch a recap of Liz's film career in the video below.