NEWS
'Empire Strikes Back' Director Irvin Kershner Dies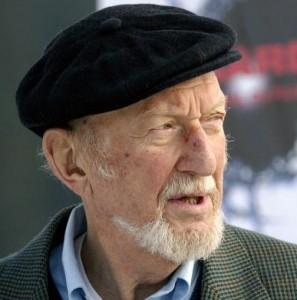 It's a sad couple of days in Hollywood lately, as another beloved famous name has passed away: Irvin Kershner, who directed the second Star Wars hit Empire Strikes Back, died Saturday at age 87.
Many consider ESB to be the best of the Star Wars franchise, as film critic Roger Ebert wrote in 1997, via E! News, "It is because of the emotions stirred in Empire that the entire series takes on a mythic quality that resonates back to the first movie and ahead to the third. This is the heart."
Article continues below advertisement
In a statement today, Empire actor Billy Dee Williams, who played smooth talking Lando Calrissian, remembered Irvin as a "mountain of a man."
OK! NEWS: REMEMBERING LESLIE NIELSEN — AIRPLANE ACTOR DIES AT 84
Irvin passed away Saturday in L.A., his reps announced today, after struggling with lung cancer.
Another beloved Hollywood denizen, Leslie Nielsen, died yesterday.