NEWS
English Bishop Apologizes to William & Kate For Facebook Slam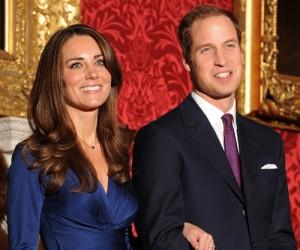 A bishop from the Church of England issued an apology today after he made a negative reference on Facebook regarding the upcoming royal nuptials of Prince William and Kate Middleton, branching off into a long written tirade that the marriage would last only seven years.
"We need a party in the French port of Calais for all good republicans who can't stand the nauseating tosh that surrounds this event," Pete Broadbent, the bishop of Willesden in northwest London, wrote on the social-networking site.
Article continues below advertisement
"History: more broken marriages and philanderers among these royals than not," the bishop continued. "They cost us an arm and a leg. ... Talent isn't passed on through people's bloodstock. The hereditary principle is corrupt and sexist."
"As with most shallow celebrities, they will be set up to fail by the gutter press," Broadbent concluded. "I give the marriage seven years."
Article continues below advertisement
Now the Anglican bishop is apologizing for suggesting the marriage would end in divorce.
"I have conveyed to Prince Charles and to Prince William and Kate Middleton my sincere regrets for the distress caused by my remarks," he said. "I recognize that the tone of my language and the content of what I said were deeply offensive, and I apologize unreservedly for the hurt caused."
"I wish Prince William and Kate Middleton a happy and lifelong marriage, and will hold them in my prayers," he added.