NEWS
Former Miss USA Erin Brady Reveals What Inspired Her Business Romeo In A Box And Why She Joined Startup U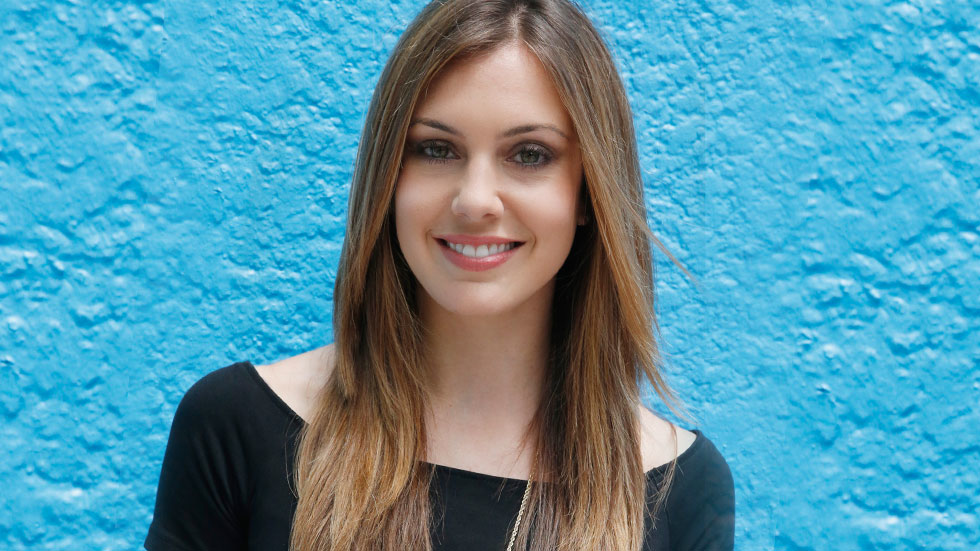 Erin Brady may be known for her reign as Miss USA 2013, but the beauty pageant titleholder is now making a name for herself as an entrepreneur!
With a background in business, Brady put her skills and passion to use by joining ABC Family's new unscripted series, Startup U, to help develop and find investors for her company Romeo in a Box.
Brady exclusively chatted with OKMagazine.com about her run on the show, what inspired her business, what it was like going through the experience with her husband and more!
Article continues below advertisement
Why did you decide to join Startup U?
Erin Brady: Finishing Miss USA, I was kind of trying to figure out the next steps in my life. I have a business background, I have a finance major and I was working as a financial accountant. My husband had taken the Draper University classes online so he was a major advocate for it. He was like, 'Why don't we just go out and try it?' We kind of tossed around some business ideas and we made our way out to California for seven weeks.
What was your impression of the founder of Draper University, Tim Draper? Why did you think he could help your business?
EB: He's one of those people where the second he opens his mouth you want to follow him and you want to listen to him. He has such a great reputation with startups and investments. If anyone is going to be a great leader to follow throughout the seven weeks it's Tim because he's just got such an amazing, amazing heart and he genuinely cares about each of the people who goes to the class.
Article continues below advertisement
Tell us about your startup company. How did you come up with the concept?
EB: My startup is called Romeo in a Box. Initially, it started out as a monthly subscription service and it's to help busy men find the perfect gift for the significant other in his life. Then it changed into finding the perfect gift for the women in his life. I'm a newlywed and I constantly have female friends complain about the fact that they've been in relationships and they don't get great gifts. So basically it's a personalized gift service that assists busy men with finding these perfect, unique, very personable gifts for their significant others and for the women in his life.
You were crowned Miss USA in 2013. Tell us about that experience and did it inspire you to start the business?
EB: The coolest thing about becoming Miss USA for me was I was one of the first women that ever came from corporate America. I've always been interested in business and investments. So when I finished Miss USA, you kind of get dumped back into your life and try to figure out where the best fit is. I wanted to be the type of person who showed that you don't have to go into modeling or acting. You can actually go back into something that you really enjoy.
Article continues below advertisement
You're married to another student, Tony Capasso. How was it to have your husband with you during the process? Did it cause any competition or drama?
EB: We thankfully have a really great relationship. We did go in with two different business ideas so we are competitive in that sense. At the end of the day, him and I are kind of on the same team. Even though we were on different teams and we were going in as individual businesses, at the end of the day either one of us becoming successful benefits the both of us. We definitely had our bickers but it was never anything crazy.
What did you think of the other startup companies? Were you impressed? Intimidated?
EB: It was kind of 50/50. Some of the people that joined Draper U were coming in with ideas very much like me. One of the girls came in and she already had a business established for a year and a half, so that's a little bit intimidating. It was just wow, she's been working on this for a year and a half and now she has all of this ability to network. The stages at which people are coming into DU are very different.
Article continues below advertisement
Did you have any drama with the other students? Especially when they were critiquing your business?
EB: The critiques, they're not bad critiques, it's just people trying to help you. They never heard of the business idea so what's cool about it is I often take everybody's advice to heart, which I learned you can't always do because you have to stick to your guns. At the end of the day, you're selling a business to customers and if these people are your customers that you're looking for and they have any kind of feedback, good or bad, you want to hear it.
Startup U premieres Tuesday, August 11th, 2015 at 9PM ET/PT on ABC Family.