NEWS
Eva Mendes in Hitch And More That's New on Netflix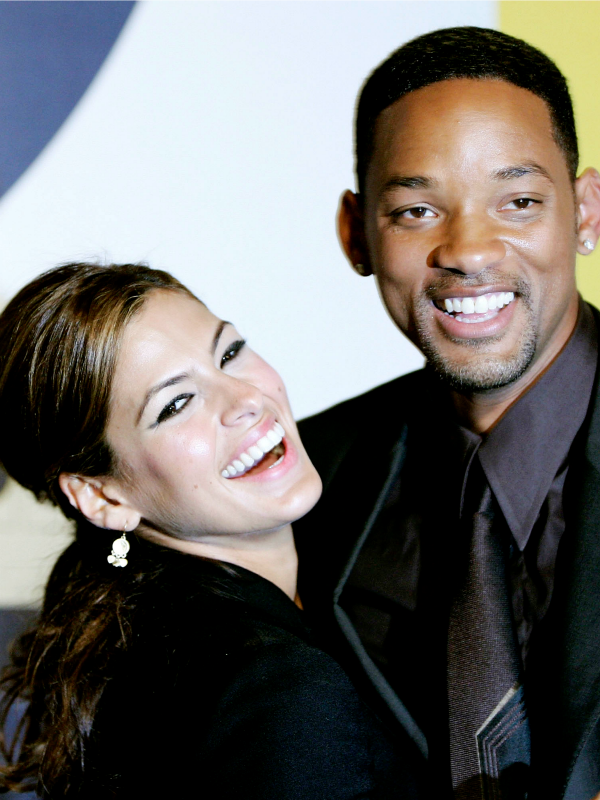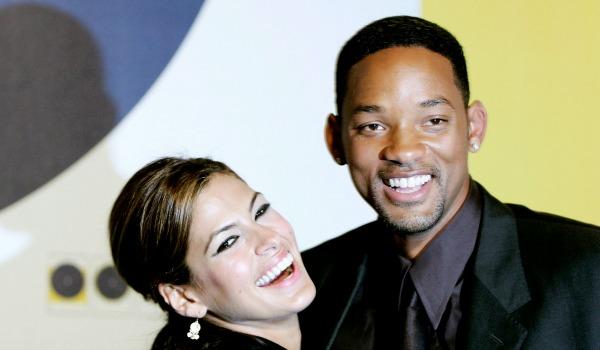 Big week for Eva Mendes! As reported exclusively in OK!, she is seven months pregnant with beau Ryan Gosling's baby. And it just so happens that one of her best movies, Hitch, is now available on Netflix. Let's all bask in the vision of a baby Gosling, and watch the movie. Happy weekend!
PHOTOS: Check out pics of Eva Mendes trying to hide her baby bump.
Available July 11
Hemlock Grove: Season 2
As Peter and Roman struggle with dark family secrets, a terrifying new enemy appears in Season 2 of this gripping psychological thriller
Article continues below advertisement
The Battered Bastards of Baseball
This documentary tells the little-known story of how actor Bing Russell (of TV's "Bonanza") created an independent baseball team in the 1970s. Armed with big-time dreams and plenty of spirit, Russell's Portland Mavericks become lovable underdogs.
The Power of Few
Over the course of 20 minutes, religious conspiracy, coincidence and a New Orleans smuggling operation draw together five disparate people—from a cop to a spy to a gun-toting kid—with transformative results.
OK! News: Check out Channing Tatum's crazy new haircut.
Available July 12
Sleeping Beauty
This take on a classic tale follows a heroic prince and his sidekick as they race to save Princess Dawn, cursed by an evil queen to eternal sleep.
Available July 14
Hitch
Smooth and sexy Hitch helps clueless clients make a great first impression with their dates so they can get to the second date. But when a lovely gossip reporter starts nosing around his business, Hitch has to figure out a whole new strategy to love.
Article continues below advertisement
The Immigrant
After arriving in New York, Polish immigrant Ewa must provide for her ill sister—and soon falls under the thumb of charming thug Bruno, who forces her into a life of prostitution. But when she falls for a magician, her fortunes may turn.
OK! News: How Selena Gomez is dealing with Justin Bieber's cheating ways.
The Master
Freddie, a volatile, heavy-drinking veteran who suffers from post-traumatic stress disorder, finds some semblance of a family when he stumbles onto the ship of Lancaster Dodd, the charismatic leader of a new "religion" he forms after World War II.
Available July 15
Inside: Lego
Travel to Lego's Denmark headquarters to learn about the toy manufacturer's history and production, as well as the CEO who helped revive the brand.
The Last Days
As the city of Barcelona falls prey to a psychological epidemic called the Panic, residents are terrified to go outside. After hiding in their office for months, a programmer and a management consultant venture out, only to find a lawless society.
Article continues below advertisement
Available July 16
Authors Anonymous
A band of unpublished writers who gather to gripe about their misfortunes must cope with the sudden success of Hannah, who's just joined their group. Struggling to accept her newfound fame, the other authors are alternately inspired and infuriated.
OK! News: See why Lily Ghalichi was fired from Shahs of Sunset.
Available July 17
Pac-Man and the Ghostly Adventures: Season 1
Season 1 finds Pac opening a Netherworld portal, unleashing ghosts, going toe-to-toe Betrayus and more.
What are your plans for this weekend? Are you going to watch any of the movies above? Have you ever seen Hitch? Tell us in the comments below or tweet us @OKMagazine.