NEWS
Ever After And More That's New on Netflix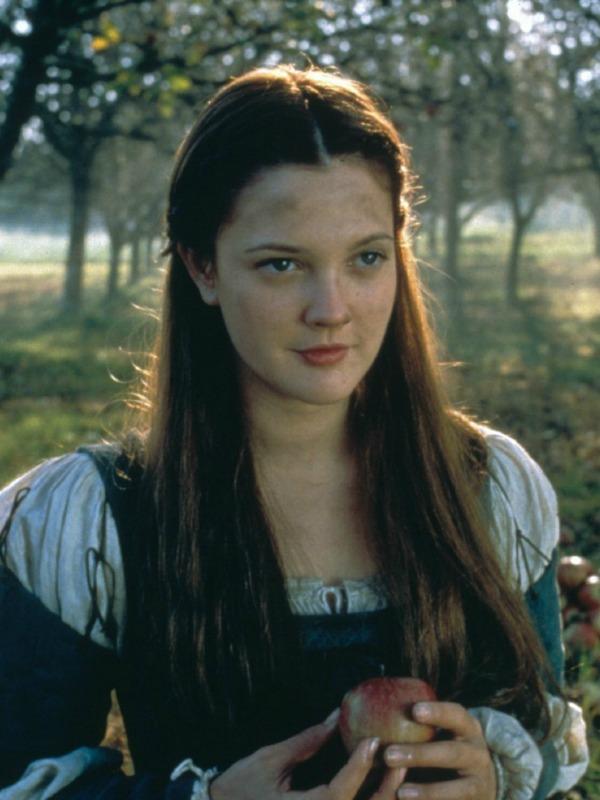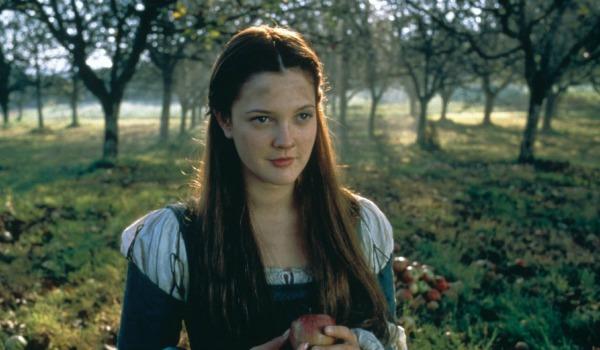 It's June! Well, almost. It's the season of ice-cream trucks and sprinklers and floppy hats, but if your style is it hang out inside the house during the hot weather, here's the ticket. Read through all the new titles streaming on Netflix.
WATCH: Peta of Dancing with the Stars reveals which celebrities have been hardest to work with.
Available May 29
These Birds Walk
This inspiring documentary profiles both legendary humanitarian Abdul Sattar Edhi and a young boy named Omar, who has fled his abusive family. Living at one of Edhi's orphanages in Karachi, Pakistan, Omar attempts to find safety and peace.
Article continues below advertisement
Available May 30
Derek: Season 2
Ricky Gervais created and stars in this heartwarming comedy-drama as Derek, a loyal nursing home caretaker who sees only the good in his quirky co-workers as they struggle against prejudice and shrinking budgets to care for their elderly residents.
Wicker Park
On the verge of tying the knot, a young advertising executive puts his plans on hold when he spots his long-lost love—who disappeared without explanation. Pretending to leave on a business trip, he instead pursues a trail of clues to find her.
OK! News: Bethenny Frankel's custody battle is getting nasty. Here's what you need to know.
Available May 31
Annie Hall
Winner of four Oscars—including Best Picture and Best Actress—director Woody Allen's iconic romantic comedy charts the relationship between neurotic writer Alvy Singer and quirky aspiring singer Annie Hall.
Clifford the Big Red Dog: Season 2
This enduring animated series for kids stars supersized pooch Clifford and his owner, Emily Elizabeth, who impart valuable lessons to young viewers.
Article continues below advertisement
Available June 1
Apocalypse Now Redux
Francis Ford Coppola's 1979 masterpiece follows Capt. Willard as he journeys upriver during the Vietnam War in search of the mysterious, and totally insane, Col. Kurtz. This redux version has been reedited with new footage and a fade-to-black ending.
Barbershop
Director Tim Story's ensemble comedy depicts a day in the life of a barbershop on Chicago's south side. A $50,000 reward offer for information about a recent heist sends the shop, which is already a hub of speculation and rumor, into a frenzy.
Carrie
Mousy teen Carrie White may be ostracized, but she has the ability to move objects with her mind. When the high school "in crowd" torments her with a sick joke at the prom, she lashes out with devastating and deadly power.
OK! News: Yikes. Find out which Real Housewives of Beverly Hills cast member was just fired.
Clear and Present Danger
When the president's close friend is murdered over ties to a Colombian drug cartel, CIA Deputy Director Jack Ryan becomes unwittingly involved in an illegal paramilitary operation that goes awry.
Article continues below advertisement
Cold Mountain
This epic tale of love and loss follows a wounded Civil War soldier making a long, treacherous journey home. All the while, his faraway love fights for her own sanity and survival on her deceased father's farm.
El Dorado
Director Howard Hawks reunites with Rio Bravo star John Wayne in this classic Western. Gunfighter Cole Thornton hires himself out to the highest bidder. But that doesn't mean he'll face down his friend J.P. Harrah, sheriff of the titular town.
Ever After: A Cinderella Story
Orphaned as a child, Danielle is treated like a servant by her wicked stepmother and two stepsisters. When Danielle stumbles onto Prince Henry, who's fleeing an arranged marriage, the two inspire each other to resolve their respective troubles.
Funny Lady
Fanny Brice (Barbra Streisand, reprising her Oscar-winning debut role) becomes a bitter, bottom-line woman in this sequel to Funny Girl. In the throes of the Depression, the theater business is bad, and Fanny's love life is worse. When con artist Billy Rose (James Caan) shows up, she helps him start a showbiz career. But the return of Fanny's first husband (Omar Sharif) threatens to break up her act and her budding romance with Billy.
Article continues below advertisement
WATCH: The One Direction boys were caught on tape smoking weed! Here's the video.
Harriet the Spy
A sixth-grade outcast at school spends her time spying on neighbors, taking notes on her discoveries. But when an enemy steals her secret notebook, her world starts to unravel—and she has to find a way to get even!
I.Q.
When Catherine, the cerebral niece of scientific genius Albert Einstein, piques the interest of an average auto mechanic, Einstein concocts a plan to bring the two divergent minds together.
Left Behind: The Movie
When 100 million people vanish from earth, Global News Network reporter Buck Williams (Kirk Cameron) follows the mystery as pilot Ray Steele tries to locate his wife and son. As he digs deeper, he finds that the answers may lie in the Bible. Based on the best-selling novel by Christian evangelist Tim LaHaye and Jerry B. Jenkins, Left Behind is a chilling look at the chaos that follows Judgment Day.
Article continues below advertisement
Reign Over Me
Consumed with grief after losing his family in the World Trade Center attacks, a widower (Adam Sandler) runs into his former college roommate (Don Cheadle)—a married man with two daughters and a dental practice—and eventually starts down the road to recovery. Mike Binder directs this thought-provoking look at friendship and post-Sept. 11 society, co-starring Liv Tyler, Donald Sutherland, Saffron Burrows and Jada Pinkett Smith.
Rudy
In this fact-based drama about the triumph of the human spirit, scrawny high schooler Rudy Ruettiger (Sean Astin) dreams of playing football at Notre Dame. But his father (Ned Beatty) can't afford to send him, so he ends up at a college across the street instead. Undaunted, Rudy eventually transfers to Notre Dame, where he takes on duties assisting the groundskeeper (Charles S. Dutton) and joins the school's practice squad.
Article continues below advertisement
Swept Away
After flinging abuse at the crew during a yachting excursion, a wealthy shrew gets her comeuppance when she ends up stranded on a deserted Mediterranean isle with a rough-edged deckhand whose brawn and working-class grit turn the tables.
OK! News: Kylie Jenner is coming clean about her behavior at sister Kim Kardashian's wedding.
The Adventures of Milo and Otis
Dudley Moore narrates this heartwarming tale of Milo the cat and Otis the dog, who grow up together and have a tendency to make mischief wherever they go. One day, the two get separated when Milo is swept downriver, and an epic journey begins.
The Craft
Robin Tunney stars in this supernatural thriller as Sarah Bailey, a Catholic school newcomer who falls in with a clique of teen witches who wield their powers against all who dare to cross them—be they teachers, rivals or meddlesome parents.
The Returned
Adding a new twist to the genre, this horror epic is set in a future where zombies can turn back into humans with the aid of a special protein. But it only works for 36 hours, creating an ugly situation when demand for the antidote exceeds supply.
Article continues below advertisement
The Stepford Wives
After moving to the beautiful suburb of Stepford with her husband (Matthew Broderick), career-driven Joanna (Nicole Kidman) begins to suspect something is radically wrong with the other wives, who are led by the perky and vacant Claire (Glenn Close). Are the husbands replacing these once-intelligent women with sexually compliant cyborg copies? Joanna's new friends, Bobbie (Bette Midler) and Roger (Roger Bart), also think something's off.
The Triplets of Belleville
Michele Caucheteux, Jean-Claude Donda, Michel Robin, Monica Viegas, Mari-Lou Gauthier
When her grandson, Champion, is kidnapped while competing in the Tour de France, Madame Souza and her dog set out to save him. Along the way, they meet an eccentric female singing trio called "The Triplets of Belleville" who might be able to help.
Trailer Park Boys Live In F**kin' Dublin
The boys head to Ireland after winning a contest to see Rush but are arrested by immigration and must perform a community service puppet show.
Article continues below advertisement
Trailer Park Boys: Say Goodnight to the Bad Guys
A year after the Season 7 finale, the boys are poised to live the good life. But an old enemy throws a wrench in things once again.
PHOTOS: 15 athletes who pout whenever they lose.
Available June 3
Devil's Knot
Frothing for vengeance after three 8-year-olds are slain, the community of West Memphis, Ark., directs blame at a trio of teens suspected of Satanism. Atom Egoyan directs Reese Witherspoon and Colin Firth in this fact-based tale of justice gone awry.
The Glades: Season 4
Abrasive homicide detective Jim Longworth hopes to massage his recently bruised ego by moving from Chicago to Florida's Everglades, but a new romantic relationship and the unusually high murder rate thwart his plans for relaxing on the golf course.
Available June 4
Romeo & Juliet (2013)
Oscar-winning writer and "Downton Abbey" creator Julian Fellowes provides the screenplay for this version of Shakespeare's classic tale. The action unfolds in Renaissance Verona with Douglas Booth and Hailee Steinfeld playing the star-crossed lovers.
What are your plans for this weekend? Are you planning to catch up on any TV? What's your favorite title on this list? Tell us in the comments below or tweet us @OKMagazine.