NEWS
Exclusive: Dr. Jenn Berman of VH1's 'Couples Therapy' Weighs in on 'Teen Mom' Jenelle Evans & Courtland Rogers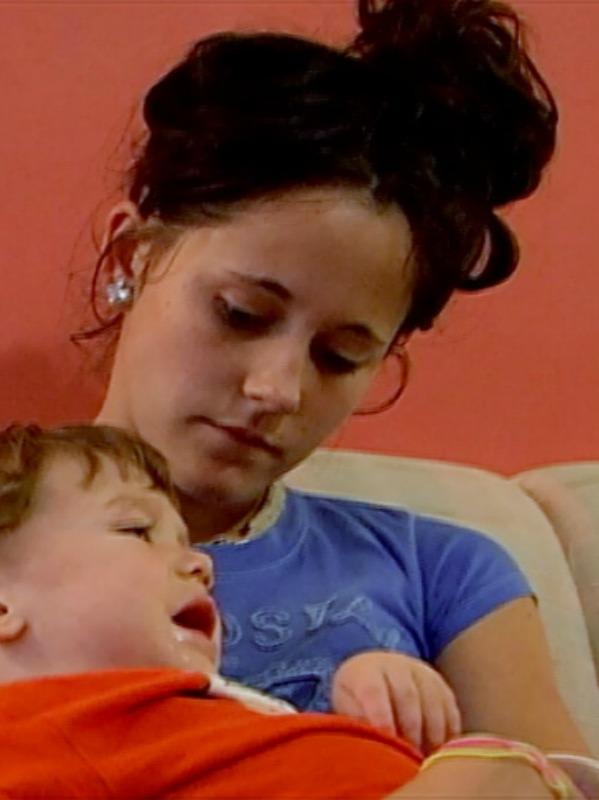 Jenelle Evans announced this morning she's leaving her husband of just 51 days Courtland Rogers and rumors are flying as to why.
The Teen Mom 2 star has been Tweeting up a storm fighting with her hubby nonstop — accusing him of cheating, abuse and then when she was rushed to the hospital due to a possible miscarriage and he went out of town instead of being by her side. She flipped and decided to end it all.
Article continues below advertisement
To try to make sense of everything that has gone down between the volatile couple, we exclusively talked to Dr. Jenn Berman of VH1's Couples Therapy and host of The Love and Sex Show with Dr. Jenn on 109 on Sirius XM about the situation with Jenelle and Courtland.
OK! Jenelle and Courtland have only been married for six weeks. Why do you think their marriage is already over?
Dr. Jenn Berman: I think that in order to have a successful marriage there has to be a certain level of maturity and insight and willingness to look at your own stuff and take responsibility. If you don't have that, then there are going to be problems and there are going to be problems fast. You throw in a child from previous relationships, you throw in stress, a new marriage, a pregnancy, all kinds of other potential acting all and you have a recipe for disaster.
OK! How do you feel about them airing all of their drama on social media?
JB: I think them airing their drama on social media shows their lack of maturity and I think that lack of maturity is probably the primarily reason why this is not working.
OK! Jenelle announced she was divorcing Courtland this morning on Twitter. What is your reaction to that?
JB: That's totally keeping up with the lack of maturity and the inability to delay gratification that goes along with the problems that appear to be happening with their marriage.
Article continues below advertisement
OK! Jenelle has accused Courtland of cheating. It's unclear whether or not that is true, but why would someone be unfaithful so early on in a marriage?
JB: It's hard to know if he cheated or if he didn't. It may be that she's picking up on something that's real or it may be that typically people who are in their teens and 20's are still in the process of finding themselves and developing themselves and there tends to be more insecurities in our teens and 20's than there are in our 30's and 40's.
OK! Do you think Jenelle got pregnant intentionally to try to keep Courtland or as a way to get her son Jace back if she proves to be a good mom to this baby?
JB: I think it's hard to say whether it was planned or not planned, but this is someone who got famous by having a baby. This is someone who got a lot of attention by having babies and this is someone who historically has not practiced adequate birth control so I think there are a lot of potential reasons why.