NEWS
Exclusive: Hilarious 'Chelsea Lately' Writer Sarah Colonna Dishes on The Bachelor, Ryan Gosling, and Drinking On-Set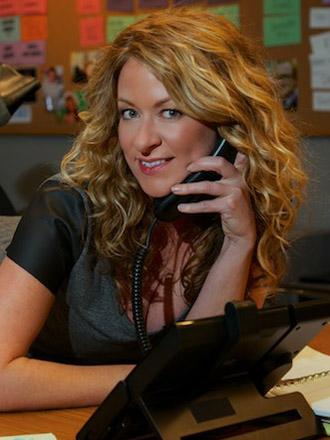 We don't want to be too presumptuous here, but is it ok to assume that we could pretty much be best friends with Sarah Colonna? The comedienne is one of the head writers of Chelsea Lately and After Lately and thus is officially in Chelsea Handler's inner circle, and during our chat with her, we confirmed our best friend-hood when she started telling us about her crush on Ryan Gosling and her obsession with this season of The Bachelor.
Article continues below advertisement
Read on to see what Sarah dished about the new season of After Lately, being called a slut on TV, drinking on the job and more:
OK!: Ok, we need to ask about this nickname you've been given for season 3 of After Lately, the "slutty blonde." Are you ok with it?
Sarah Colonna: (Laughs) Yes, I'm ok with it. I've had my share of dating and and trip-ups here and there and one night stands or two or five or whatever throughout my twenties and so I'm definitely ok with it because it's something that I sort of brought on myself and I'm making fun of that aspect of my personality. I am single and it's kind of a fun role to play and I do like to date and like to go out, and the fact that we can even put that in the show this season is great.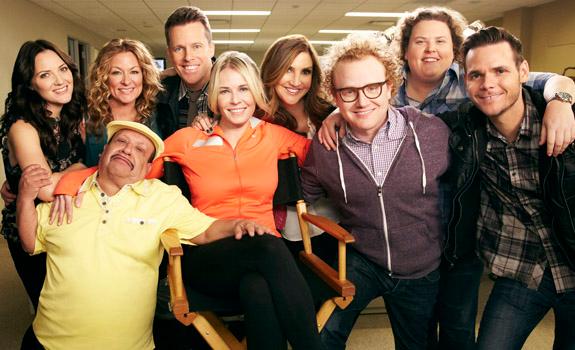 OK!: How is that storyline coming into play this season for you?
SC: Well, we have a major league baseball player Giancarlo Stanton on tonight's episode, who I get to try to seduce basically, which is obviously one of my favorite storylines (laughs).
OK! News: Chelsea Handler Reveals Details on Jennifer Aniston's Wedding!
OK!: We need to hear more about this Giancarlo situation. We heard Jay Leno gave you dating advice?!
Article continues below advertisement
SC: I'm a big baseball fan and Chelsea is always joking about me trying to date a major league baseball player, so they wrote this storyline. So I go in to her office and ask Chelsea, we've been texting and I want to take it up a step further. Jay Leno is in her office when I go in there and I just sat down there with the both of them and I'm telling Chelsea that I wanna go out with this guy and Jay Leno just jumps in and starts giving me advice on how to seduce a man, let them know right up front that you're easy – it was just really funny.
OK!: Hilarious! What other guy would you have loved to have been set up with? Who's your celebrity crush?
SC: Well, if I had my say it was going to be Ryan Gosling, so…hopefully we can get the show to that level next season and he'll come on and then date me in real life. That would be nice.
OK! News: Don't Tell Sarah - Ryan Gosling's Got a Girlfriend...
OK!: And speaking of dating, got any dating dealbreakers?
Article continues below advertisement
SC: I don't like when a guy shows up in a tank top on a date. I don't know if that's ever happened to you, but one time I had a really really big crush on this Italian guy and he showed up for a nighttime date in a tank top and it was tucked into his jeans. It was a very like, kind of guido, weird Jersey Shore type look but this was way before Jersey Shore was on. And I remember immediately my vagina just shut down and I am like, I am not interested in this guy anymore (laughs). At night…..guys are weird enough in tank tops unless you're at the gym or the beach or something but to go out to dinner and have to see some guy's hair arpits, it's not fun.
OK!: But what if Ryan Gosling showed up in a tank top?
SC: Well, that's an exception. Obviously he's the one exception to every rule. He gets a pass for pretty much everything (laughs). I'd suggest that maybe he'd put a t-shirt on over it, but if he didn't listen to me I'd be like "alright, it's Ryan Gosling."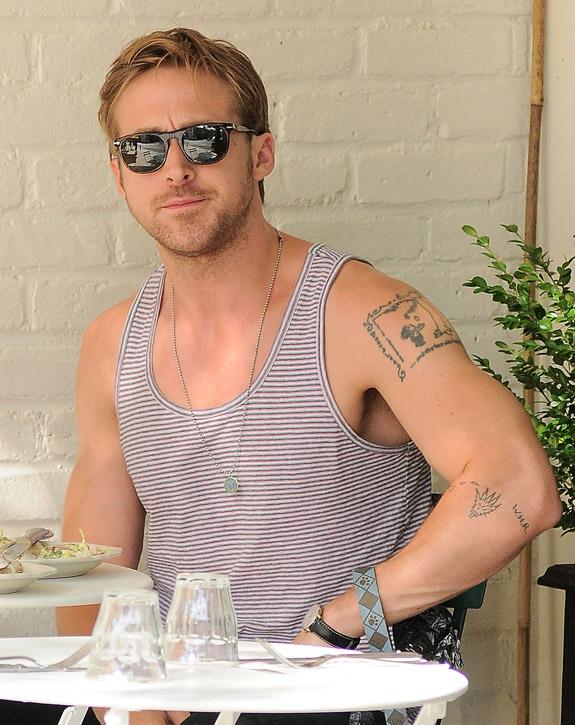 OK!: We know Chelsea is BFF with Reese Witherspoon and Jen Aniston. Can you let us into some of the things they all do together that we maybe wouldn't expect?
Article continues below advertisement
SC: There's a lot of dinners that happen. There's a lot of dinner. I think people obviously do expect that but...I think they're just tight girlfriends. I think they probably do the same things that we all do. It's just funny to imagine the three of them hanging out having a girls' night (laughs). I don't know if they eat bonbons and hang out all night but I think they probably drink better wine than the rest of us.
OK!: And who would you choose to be your own celeb best friend?
SC: I would really like to hang out with Amy Poehler, like, on a regular basis. I would like for her to be my best friend. If I could sandwich with like her and Tina Fey and just hang out with the two of them we could just laugh all day. (laughs)
Watch: Relive Amy Poehler and Tina Fey's Opening Monologue at the 2013 Golden Globes
OK!: The entire cast is pretty vocal about your love of drinking. Be honest - do you guys like, take shots before takes?
Article continues below advertisement
SC: No. It's always so funny because everytime we do this show everyone's like, "Oh, looks like you guys were having so much fun, were you guys drinking?" And I'm like, "No, we tape at 3:30 in the afternoon." (laughs). We definitely joke about drinking and we all enjoy our time off and going out in the evenings or something. But we're thinking of doing a roundtable where everyone actually drinks and then shooting it and then showing everybody what it'd be like if we were actually drunk during the roundtable (laughs).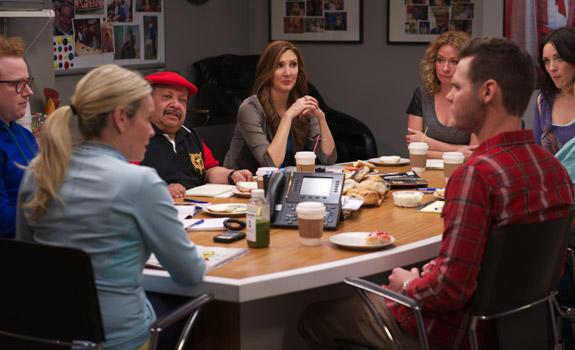 OK!: Being that you're on TV and all, got any TV guilty pleasures yourself?
SC: This season of The Bachelor?! This is sad to admit because I know it's been on for like 16 seasons or maybe more. I've never watched a full season of The Bachelor and now I can't stop watching it. And anytime I tweet something about it or say something to somebody they're like, "Sarah, that's been going on for years, you moron." I'm like, "What is wrong with these girls? All three of them get to spend the night with him and they all know it and they're fine it?" I mean, call me slutty, look at these girls! I'm like, shocked by it. I'm obsessed with it, I cant stop watching it. And I guess this year, the girls they just all seem to have the same pitch voice and they all seem a little…um…dumb (laughs). And I find it to be this great guilty pleasure for myself right now.
Article continues below advertisement
OK!: Since you're such a huge fan, think you can convince Chelsea to get some of them on the show?
SC: I would love that. I'm sure Chelsea would destroy them though. They're probably scared to come on the show (laughs).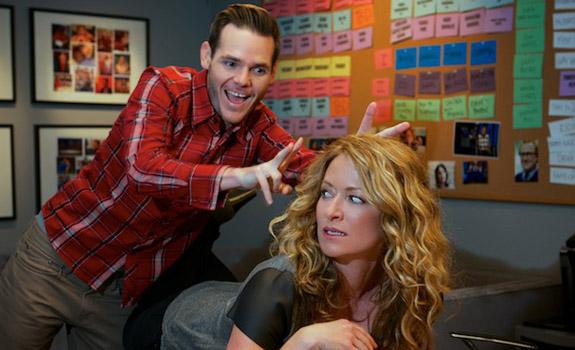 Do you agree with Sarah's dating deal-breakers? Agree with her thoughts on The Bachelor? Tweet us @OKMagazine and be sure to tune into After Lately, Monday nights at 10:30pm ET on E!