NEWS
Exclusive! 'Jersey Shore' Star Snooki Talks About Her New Products & Giving Up Tanning: "It Def Sucked"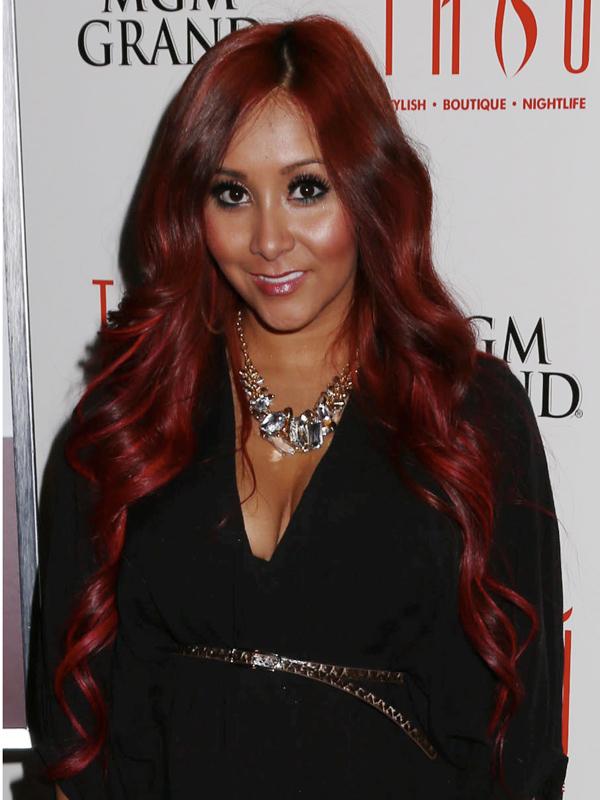 Now that the reality show that made her famous has come to an end, Nicole "Snooki" Polizzi is moving on from Jersey Shore and focusing on the next phase in her career.
The TV personality is trying to brand her name with products like sunless tanners, jewelry, and perfume.
She talked exclusively to Okmagazine.com about what she has in the works.
OK!: Why did you create a sunless tanner?
Snooki: Everybody always needs a quick spray on bronzer, and that's exactly what I wanted to have in my line! Especially know since I'm a mom and my time is limited, so I use this product ALL the time to keep my skin glowing. It's basically a life savior. It's "Snooki" by Nicole Polizzi for Supre Tan and its available either in salons or supretan.com
Article continues below advertisement
OK! GALLERY: THE DIFFERENCE A YEAR MAKES: SNOOKI'S LIFE-CHANGING 2012
OK!: How challenging was it for you to give up tanning?
Snooki: For the duration of my pregnancy, it def sucked not to go tanning, but I was 100% dedicated to taking care of myself so I would have a healthy beautiful baby and if that meant giving up tanning, I did it!
OK!: Do you regret tanning as much as you did?
Snooki: No. I have amazing skin color because of it and you should never have regrets in life.
Article continues below advertisement
OK!: How did you come up with the scent?
Snooki: Well I have two fragrances. My first one ("Snooki" by Nicole Polizzi) I wanted it to be very sweet and flirty smelling, so I added cupcake notes to make it smell like cotton candy. Then for "Snooki Couture" I wanted it to smell more sexy, so I had notes like cashmere woods and apple blossom to make it mature smelling, but still sexy!
OK!: Who is your target audience?
Snooki: EVERYONE. My products don't discriminate against anyone! any ages, any gender, any species! Anyone can rock my products!
OK!: You now have your own sunless tanner, fragrance and jewelry line. What else is next for you?
Snooki: Hopefully come out with my own clothing line and shoe line! But we shall see! I'm crossing my fingers
OK!: At what point did you know you wanted to create you own collections?
Article continues below advertisement