NEWS
EXCLUSIVE: Lisa Vanderpump Dishes on Last Night's 'RHOBH' & Says Brandi Glanville is a Great Mom!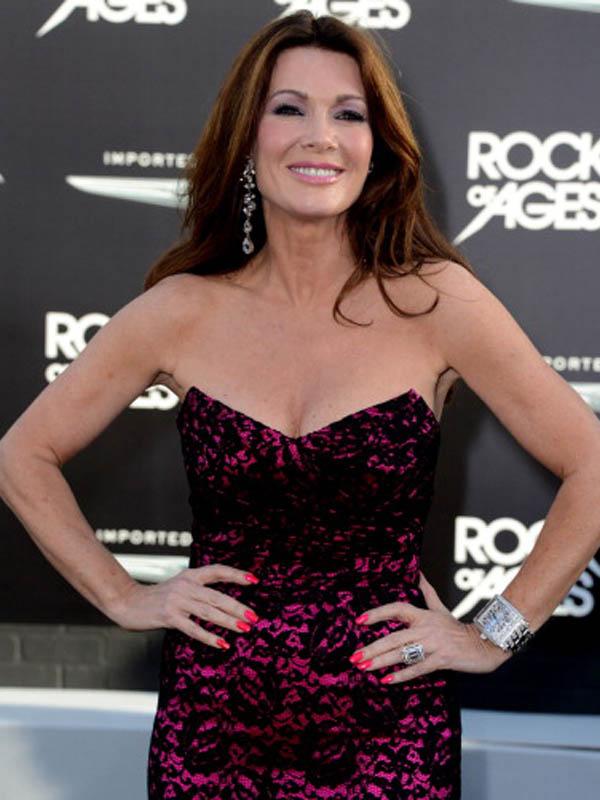 The Real Housewives of Beverly Hills debuted with a drama-packed season 3 premiere and Lisa Vanderpump exclusively chatted with Okmagazne.com about some of the events that went down on the show.
What made you have a change of heart about Brandi? Is Kyle jealous?
In a nutshell, when we were in Hawaii last season, there was a dog that was about to be destroyed. I told Brandi about it as I already had four dogs and couldn't take another, and she turns to me and says "I will take this dog because I can have a dog and I can see it's upsetting you", though I hardly knew her. We bonded, and I thought to myself "I bloody love this woman!
Article continues below advertisement
I don't know, you'd have to ask Kyle.
OK! GALLERY: 'THE REAL HOUSEWIVES OF BEVERLY HILLS' DAZZLE AT THE SEASON THREE PREMIERE PARTY
What is it about Brandi that rubs people the wrong way? What can you say about her that others may not know?
Brandi is very direct and honest and sometimes people don't want to hear it. Unfortunately her children are not on the show, so I think viewers don't see the most admirable quality I like about her. She is a kind, compassionate human being, a great mother and I see her interact with the boys that are her life.
What went through your mind when Adrienne sent over the FORREST to her party? Did she feel bad or make her more mad/think it was passive aggressive?
Yes, I did think it was passive aggressive but I was happy to see it was a step in the right direction.
OK! GALLERY: FROM US WITH LOVE! STARS CELEBRATE 50TH ANNIVERSARY OF JAMES BOND
Why have things not been resolved with Adrienne yet?
You have to watch the show and see how it pans out.
Article continues below advertisement
There was some tension with you and Kyle last season. Things seem better now but have things changed with you guys at all?
As the viewer knows, the comments Kyle made last season were hurtful. We're in a better place but of course everything will be played out on the show, and sometimes how the dynamics change. We're always very honest about the journey our relationship takes.
What other housewife franchise do you watch? If you could choose any housewife from any other city to join your cast who would it be and why?
Carole from NY and Catherine from DC. She seems like a laugh... my British compatriot.
OK! GALLERY: TERESA GIUDICE, CAMILLE GRAMMER AND OUR LIST OF THE REAL HOUSEWIVES BIGGEST VILLAINS
It's been a big week for Lisa. Not only did the show debut, she was was honored at the Inspiration on November 3 and won the award for "Style & Elegance," for a celebrity who has inspired others by their fashion, elegance and artistic manner, among other fashionistas including Heidi Klum, Charlize Theron, Lady Gaga, Beyonce Knowles and Victoria Beckham.
Article continues below advertisement
In true Vanderpump style she said, "When I am old and gray I won't even remember receiving this award but I will remember this as the night I was among so many other incredibly inspirational women around me." Later in the evening, she was also surprised with an Independent Inspiration Award for her entrepreneurial efforts and for being such a positive role model to young women.
RELATED NEWS:
THE REAL HOUSEWIVES OF BEVERLY HILLS SEASON 3 PROMO UNVEILS LOTS OF DRAMA