NEWS
Exclusive: Nigel Barker On His New Reality Competition 'The Face' and Ex-Boss Tyra Banks—"She Fired Me But Ultimately Things Changed."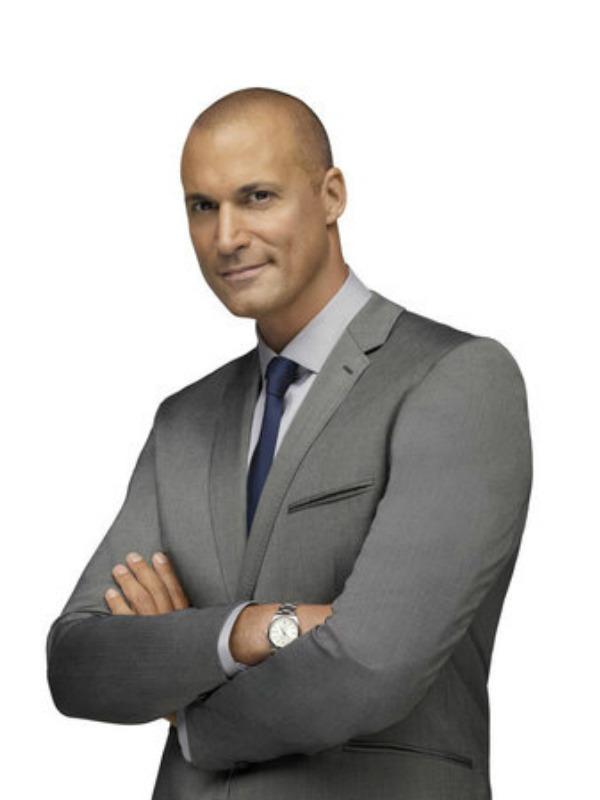 When we heard that there was a new model competition series starring supermodels Naomi Campbell, Karolina Kurkova and Coco Rocha—we were sold. But, when we found out that former America's Next Top Model judge Nigel Barker was hosting? Well, we were down right intrigued. The show is called The Face and it premieres on Oxygen on February 12th at 9 p.m. ET. Each supermodel coaches a team of wannabes, competing to be the next "face" of Ulta cosmetics. But before you compare it to ANTM, think again. We caught up with Nigel at the Television Critics Association press day and he was quick to shoot down any comparisons to his former show.
Article continues below advertisement
RELATED: YOUR FIRST LOOK AT THE TRAILER FOR OXYGEN'S HOT NEW REALITY SERIES THE FACE STARRING NIGEL BARKER AND NAOMI CAMPBELL
"Yes, it's a show that has the world model in it. But the huge difference is this is a very authentic take on what this business is. It's real jobs, it's real models, it's real supermodels and the contestants are cast from all over the world—not just from America," Nigel explained. "It's a shake up of the business and it's not about being America's this or that. You could be the face of the world and I think that's what's so exciting." Another big difference is there isn't a judges panel deciding who wins and who goes home each week—the clients booking the jobs are the ones who decide. "That throws the whole thing on it's head," Nigel said. "You have no idea who's going to win because it doesn't matter who you think a judge would favor."
MORE ON:
America's Next Top Model
RELATED: TYRA BANKS FIRES NIGEL BARKER, JAY MANUEL AND J. ALEXANDER FROM AMERICA'S NEXT TOP MODEL
But, the big question on our mind was whether or not Nigel was nervous for his ex-boss Tyra Banks' reaction to the show. "No not at all," he revealed. Had she given Nigel her blessing? "No, but she's also the one who fired me from ANTM," Nigel told us. "Listen, she fired me but ultimately things changed. She's also the one who hired me. We had ten years, had a great run and did 18 seasons. I still consider her a friend and we had a great time together. But she moved on and is trying to reinvent her show and all the rest of it. Ultimately I'm very excited. I'm on to a whole new thing and it's great for me."
Will you watch The Face? Tell us why you're excited for the new show in the comments section below or tweet @okmagazine! And, check back for more from Nigel and all the judges on The Face—Coco, Karolina and yes, Naomi too—in the coming weeks!