NEWS
Exclusive! 'Real Housewives Of Atlanta' Star Porsha Stewart: Kenya Moore Is A Playground Bully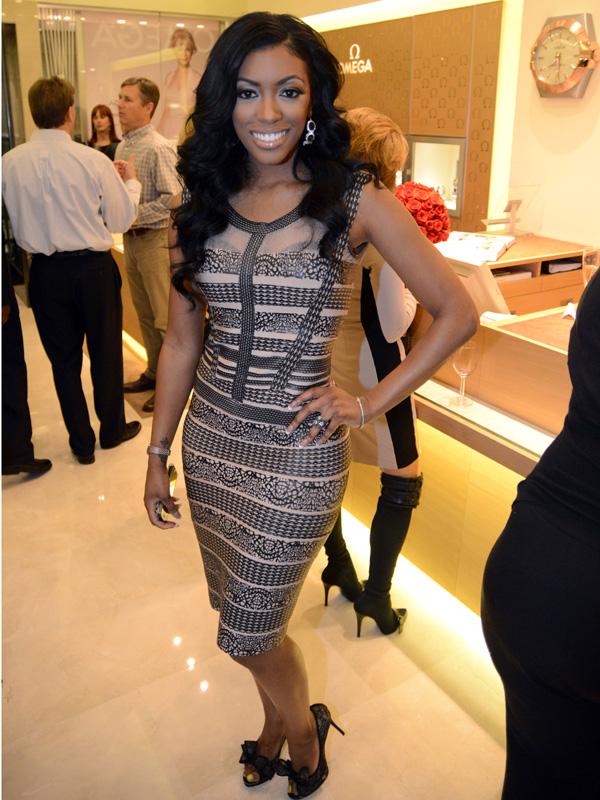 Article continues below advertisement
OK!: Do you think it was shady of Kenya to work on her own DVD when she had just been working on Phaedra Parks' video?
Porsha Stewart: I think it would have helped the situation if Kenya had let Phaedra know that if there deal wouldn't work out, that she was prepared to use it for herself. In that case, Phaedra could have digested it better instead of hearing it from others in the circle first.
Article continues below advertisement
OK!: Do you feel vindicated now that the other women are seeing Kenya in the light that you saw her in?
PS: I have always told the women to come up with their own conclusions about a person like her. Their relationship could have been totally different than what I experienced. At the end of the day, time will tell all kinds of truths about a person's character. Just listen more than you speak and they will tell you exactly who they are.
OK!: You have been open about your bid to have a baby - how's everything going?
PS: I'm very blessed and looking forward to a bright future with my family. There's a lot more that will unfold about my journey to baby bliss so keep watching;-)
OK!: Are you still hoping to have twins?
PS: Yes, I would love to have twins. Because of the type of surgery I had due to Uterine fibroids, it's best to have the least amount of pregnancies as possible.
Article continues below advertisement
Article continues below advertisement
REAL HOUSEWIVES STAR NENE LEAKS SET TO LAUNCH FASHION LINE
OK!: In a recent episode you were shopping without looking at prices of things - don't you think that's irresponsible?
PS: I enjoy shopping and living a luxurious lifestyle, however, we are very conscious and at all times stay within our means. I have wonderful husband who has worked hard so that his family can live a comfortable life. We are very blessed. We give big and sometimes spend big.
OK!: What are you hoping to achieve with this new platform of the show?
PS: I am so proud to say we have had such wonderful response from the show. People are becoming active with volunteering as well as donating to my familiy's charity Hosea Feed the Hungry and Homeless after watching RHOA. The show has given me a national platform to feature that charity and it has paid off. I also will be offering many products from my new lifestlye brand Porsha Stewart Collection. My supporters can look forward to that line in a couple of months. This year I am excited to share with the world my passion in supporting OneBillionRising.org, which is a campaign and activist movement to end violence against women and girls. I urge everyone to visit the site and become a part of this worldwide movement, and to take a stand on 02/14/13 and help Prevent some one and three women on the planet that will be raped or beaten in their lifetime.
What do you think of the drama between Porsha and Kenya? Weigh in below or tweet us @OKMagazine and be sure to follow @PorshaDStewart!