NEWS
Exclusive: 'RHOM' Star Lisa Hochstein Dishes on Castmates and Beauty Rituals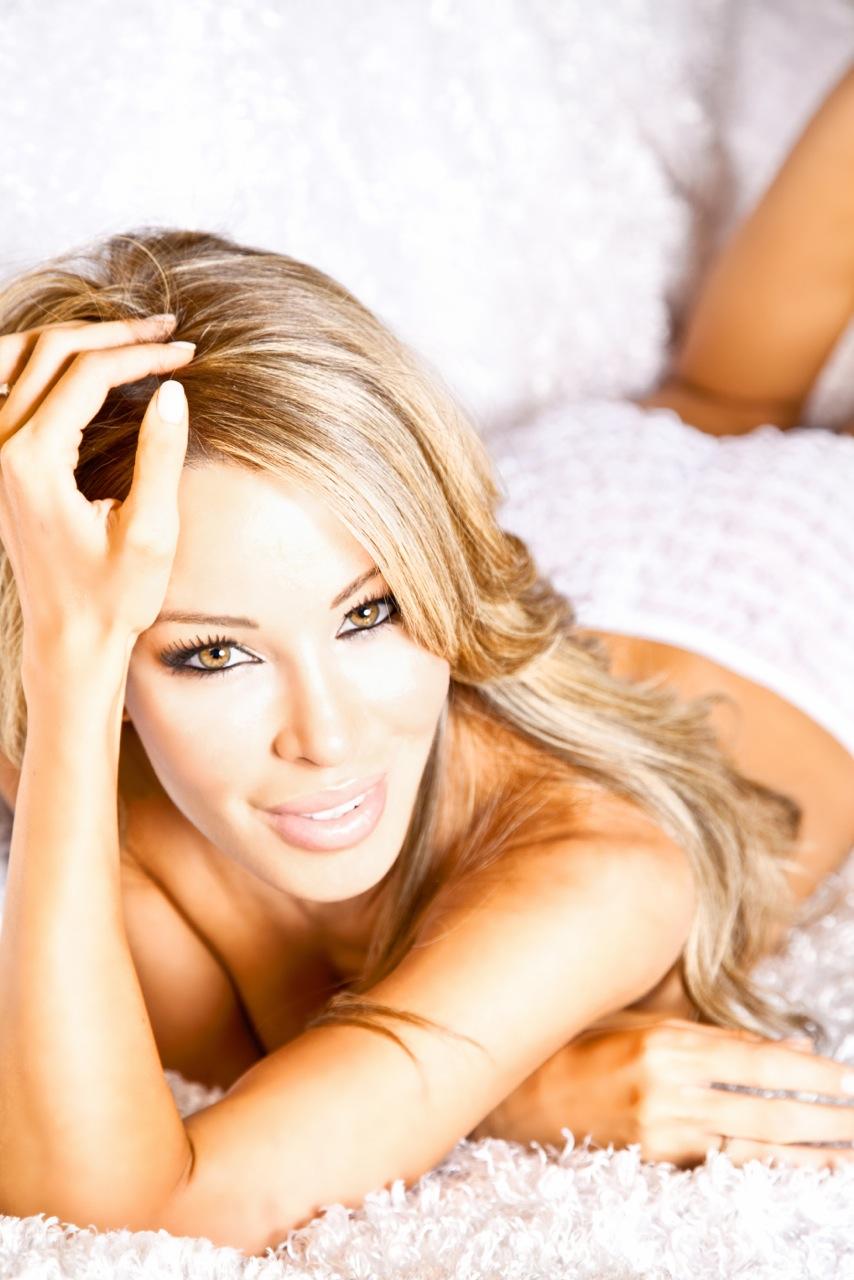 Article continues below advertisement
OK!: You always look flawless, what are some of your secrets for looking great?
Lisa Hochstein: Lately I've been on this green juice kick. I found a place in Miami where I get 10 pounds of cold-pressed juices into this one little bottle and I've been drinking two of those a day. I swear it has such an effect on your skin. Eating your leafy greens like your kale and all of that good stuff definitely makes your skin glow and makes it brighter. I don't drink enough water so I made a New Year's resolution to drink eight glasses a day and my skin is always good, but now it's incredible. People seem to forget it's always what you eat and what you drink that's going to show in your skin. I think that's more important than any skin cream you can use on your face. I have a half hour ritual that my husband laughs at that I do every night. It literally takes me about 20 minutes to do my ritual at night which includes my toner, my mask, my two creams that I alternate every night. I'm actually working on a serum. I'm trying to pick my name and then it will be available in the next couple of months for everyone to buy.
OK!: Have you always had an interest in a skincare line?
LH: I've always really wanted to brand myself in nutrition, fitness and skincare because my whole life I've been obsessed with skincare and fitness and eating right and looking good. Everyone around me has always said, "Your skin is so great. Your body is so fit. Give me some advice. Tell me what you do." I didn't have much of a platform, even though I modeled before I made a bit of a name for myself. Being on the Real Housewives of Miami gave me the platform and I'm wanting to take advantage of that. Now that I have a bit of notoriety, people are looking for my advice and looking to me for my tips and tricks so I think it's a perfect fit for me.
Article continues below advertisement
Video: 'RHOA' Star Phaedra Parks Reveals Her Favorite Housewife and Four More Fave Things
OK!: The reunion was pretty intense, who are you talking to from the show these days?
LH: I love Karent. Love, love, love Karent. She is so sweet. She got so much flack on the show for doing absolutely nothing other than being nice to everybody. Because it's one of those things where some of the women, I'm not even going to say names, you can make that assumption for yourself, some of the women feel like they need to have relevance so they need to start drama for poor Karent who is such an easy target because she's the kind of person who likes to stay above it all. Sometimes people who have nothing else going on in their lives have to use someone like that as a scapegoat to make themselves more relevant. But in my situation, my personality and my life was enough. I don't even have that much drama and I was still more relevant than some people on the show.
MORE ON:
real housewives of miami
OK!: What surprised you the most either while filming the show or while filming the edited episodes afterwards?
LH: Definitely watching you really get to know yourself and you really get to know the other women on the show much better. You don't see what they're doing when they're not around you. I only really was interacting mostly with Joanna, Leah, Karent and Adriana. I didn't really interact with Alexia , Ana and Marysol. So I really got to know them watching the footage back. You really make up your mind if you like or you dislike the person. You get a really good feeling of who they are. I do talk to Marysol. From that group I have no interaction whatsoever with Alexia and Ana. Zero. But I think Marysol is great. You always have to be careful, though, about what you talk about with any of these ladies because there's all these different teams and different sides. With Karent I adore her. Joanna is super busy. She's filming in Poland but we are in contact and I really like her a lot. Adriana and I have become very close throughout the show. My husband gets along with her fiancé amazingly. And Leah, surprisingly we've become pretty close. She's actually one of my favorites. Leah is a great lady. As Ana might say, no, I'm not drinking the Leah Kool-Aid. I just really like Leah. She's tough on the exterior but she's soft on the inside and I think that she means well.
Article continues below advertisement
Gia Giudice Walks the Runway at the CONAIR STYLE360 Boy Meets Girl Show
OK!: Are you willing to do another season of the show?
LH: As you know we don't have any 100 percent confirmation yay or nay yet, but I had a really good time doing it so if I was asked back I would definitely consider doing it.
OK!: You were really open about your fertility issues, do you have any updates on that?
LH: Yes, I was doing so many different cycles of IVF and I really just needed to give my body a break. It made me feel a little crazy and I wasn't myself, so I feel like (now) I'm in a better place. I feel like I'm taking much better care of myself, eating and drinking all of these green drinks. I'm taking vitamins and doing everything I can possibly do to try to make it work this time. I'm also having a more positive outlook and making myself feel better about the whole process and understanding that it happens to so many other women. Honestly, I was hesitant to talk about it on the show but I've had such amazing response from all of the fans and such support that it really opened my eyes that this is happening to so many women. They gave me the confidence and motivation to not give up and keep on trying and that's what we're going to do. We plan on doing another cycle in the next month. We're just trying to get the timing correct and we feel strongly that this time it's going to work.
Which Miami housewife do you relate to the most? Leave us a comment below or tweet us @OKMagazine.