NEWS
Exclusive: 'RHOM' Star Lisa Hochstein Speaks Out On Dispute Over Her Star Island Dream Home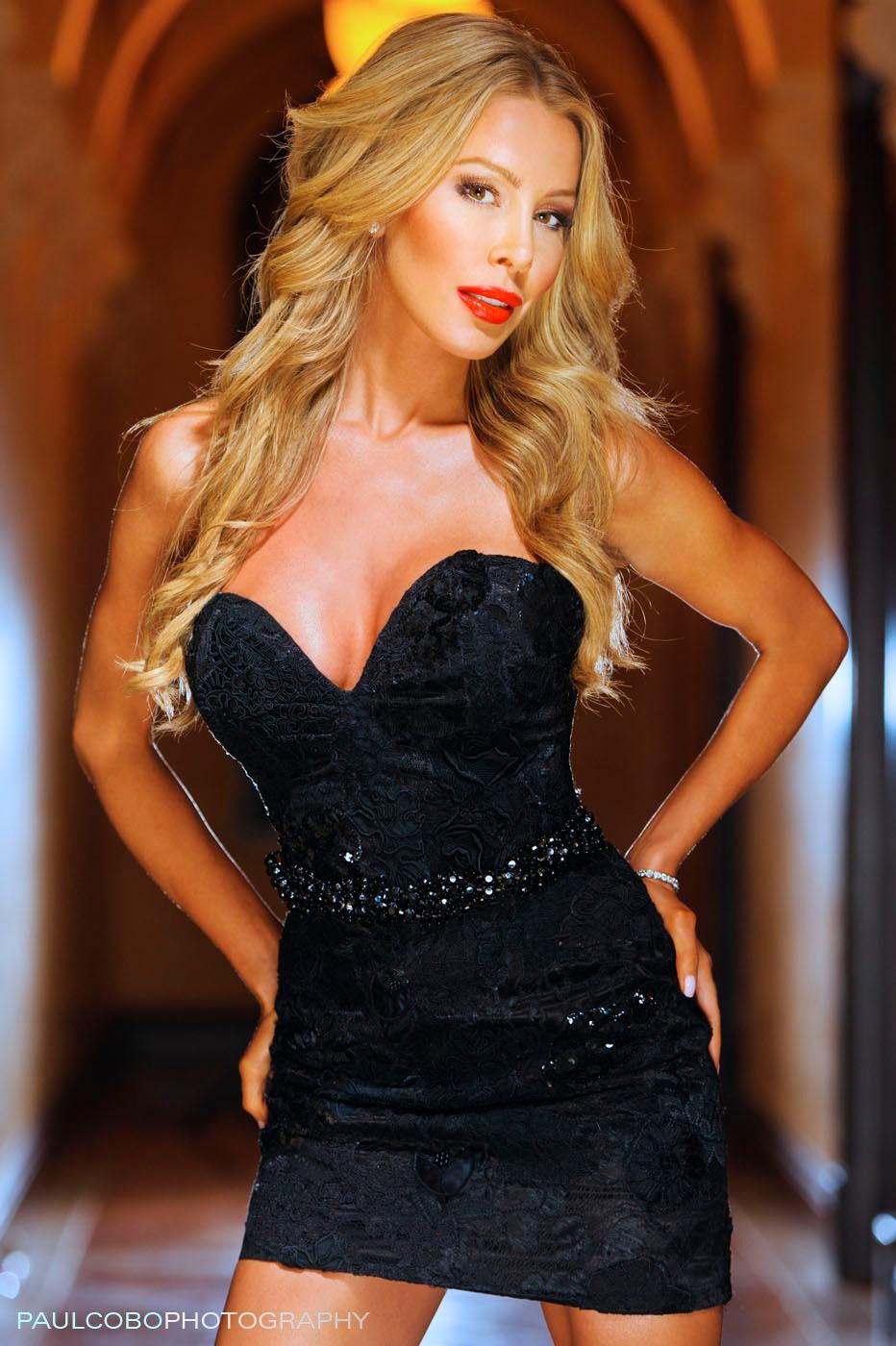 For a star of the Real Housewives franchise, Lisa Hochstein, you know, of the Miami Hochsteins, is incredibly low-key. Amidst the catfights between her co-stars she stayed fairly drama-free and proved it takes a lot to get her riled up. But the Miami Design Preservation League has done what a group of Bravo-lebrities failed to do ... make her mad as hell. And with good reason. The group has put up a huge roadblock in Lisa and husband Lenny's efforts to build their dream home on a piece of property the couple purchased on Miami Beach's exclusive Star Island. You can see their plans for their dream home here.
Article continues below advertisement
The story goes a little something like this: Lisa and Lenny purchase the Star Island estate at a foreclosure auction for $7.6 million. Armed with plans to tear down the existing structure to make way for their new abode, a group of preservationists swoop in to deem the estate historic, which would, in essence, make it impossible for the Hochsteins to move forward with their new home, giving the couple one giant legal headache.
Until now, Lisa has stayed mum on the frustrating dispute, but recently opened up to OK! about what has turned into the house of horrors.
OK!: Tell us a little about what's going on with the dispute over your Star Island home.
Lisa Hochstein: Basically an opportunity came to purchase this incredible property in the best zip code in Miami, some might say the world. So anyone that could get this property and take this opportunity would. This was a foreclosure. Chase Bank foreclosed on this property. This house was built in 1942 and basically they (the former owners) weren't paying their bills on this house and that's why it was foreclosed on. We weren't the big bad wolves that came in and foreclosed on these people. I just wanted to clear that up because I've been reading some things saying, "Lenny and Lisa Hochstein, they're horrible. They went in and kicked this poor old lady out of her house." That's not what happened. This house is an old, old home. It was not deemed historic. What they're trying to do now is deem this house historic after we bought the home. We would never have purchased the home if we knew we'd have to go through all of these loopholes and all of this trouble. We live in the United States of America where your home is your dream. Your home is your palace and your kingdom. Whose right is it to tell you what you can do with your home? For example, if someone were to come to you right now, "We don't like the style of your house. It's not to our standards. You need to build it the way we want and decorate it the way we want." How would you feel about that?
Article continues below advertisement
OK! GALLERY: THE BEST-DRESSED HOUSEWIVES OF 2012
OK!: It seems ridiculous that this is legal!
LH: It's ridiculous and, mind you, last year alone 24 homes built before 1942 were torn down. They got permission to tear them down. There were no problems and there wasn't this big issue. The reason why it's such a big issue is because it's us, because of who we are, because of who my husband is and who I am in the community and because of the show. Furthermore, this house is not a museum. What are they going to do next? Start charging people tickets to come to our house? That's not what this is. This is a private home. We want to build our private family home. This is a minority group. This isn't the rest of Star Island that's opposing this. We have 100 percent support of all of our neighbors from Star Island. We actually went and got written consent from everybody we could contact, which was 90 percent of the island or more. All agreed and had no issues with it. They're actually excited about it. They want to see a nice, beautiful home and not this old, dilapidated home. None of these people have been inside to see the condition of the home.
EXCLUSIVE: 'RHOC' STAR GRETCHEN ROSSI REVEALS HER WORKOUT TIPS
OK!: What is the condition like inside?
LH: It is absolutely unlivable. The plumbing, the air conditioning – it doesn't work. The systems don't work. They're trying to say, Oh, this house can be saved for this low amount of money, a low cost, and that's absolutely incorrect. They're just trying to say whatever they can to try to make their silly point that doesn't make any sense. The house has old, cloth wiring. It's not functional. It's not something we want to live in and they shouldn't have any right to tell us what to do.
Article continues below advertisement
OK!: It sounds like this group is stirring the pot.
LH: They're just trying to cause trouble! Go find another cause! Go save dolphins, go save whales, go help homeless people – fight for something that has meaning. This is our home. We're going to be living there for the rest of our lives. I don't necessarily want people on Miami Beach to be staring into my home, staring into my windows – it's a private home. It's not public. If they wanted to buy it, they should have bought it. They had so much opportunity. This house was for sale on the market for years and years and years. Why then didn't they decide to raise money or put the word out there to try to save this home? Why not do it? It doesn't make sense. It's unfair. It's unjust. I'm getting really passionate. I get really upset just talking about it!
EXCLUSIVE: 'RHOA' STAR PHAEDRA PARKS DISHES ON THE SECRET TO KEEPING HER MARRIAGE TO APOLLO NIDA HOT
OK!: How far has this set you back?
LH: The plans are done. Now I just want to start my favorite part which is the interior design of the home where I really get my creative juices flowing and this will really feel like my home, whereas this home that we're living in now, my husband designed it all himself. It would make me feel a lot better knowing I designed my home with my husband as opposed to him designing it by himself. It's sentimental to us, too. It's not just a piece of property. There's a lot of meaning to this property to us. We're going to build this together. It's such a nice feeling to be able to design your home where you plan on living for the rest of your life and raising your family. But they're postponing it and it's taking way too long and it's putting our life on hold in a sense.
Article continues below advertisement
OK!: How much longer can this go on? Is there an end date in sight?
LH: I'm not 100 percent sure but I feel very strongly that it will all come to an end within the next few months. They're kind of getting exactly what they want. In the beginning I didn't want to talk about this and give them any more publicity for their silly cause but now that it's spiraled out of control I really do want to get my side of the story out because I feel like a lot of the stories out there, because we didn't want to talk, are very one-sided. But there are two sides to every story and, really, their side is irrelevant because it is our home. Any logical person will understand if it were happening to them. I'd like people to look at it as if it were happening to them and to put themselves in our situation and to think of how absurd it is for someone to try to make you design or decorate your home the way they want you to. And not only that, our house is 30 inches below flood level because it was built in 1942. So it's not up to today's standards. It doesn't work. It's not what we want! Bottom line! I'm trying to answer the questions for everyone and defend why we want to change it but the bottom line is – it's ours.