NEWS
Exclusive: Ryan Reynolds Told Wedding Planner "Pretend We're Going to be Heisting a Bank"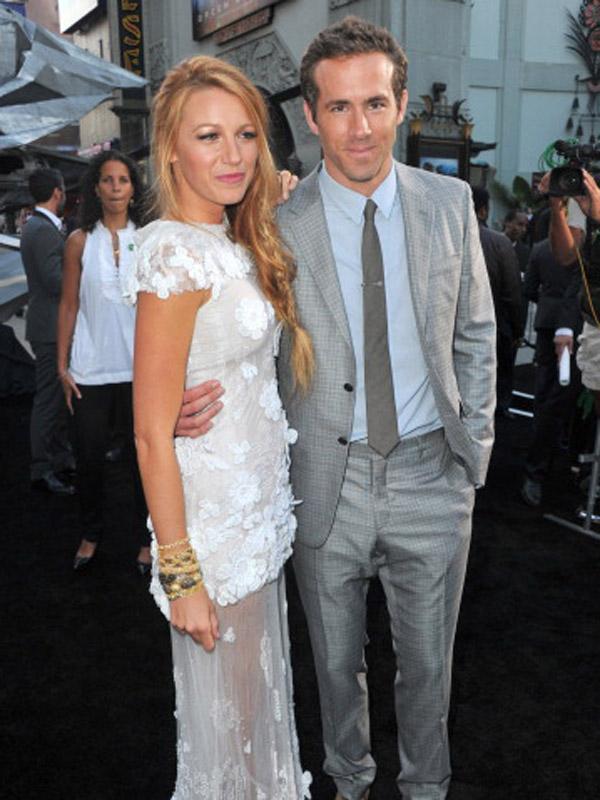 Article continues below advertisement
"They made me sign paperwork. I think it's funny because Ryan always said just pretend we're going to be heisting a bank and that's how serious it is. I said, "yes sir." Now, I think I'm a professional. I can rob a bank. Don't you think?," she joked.
OK! GALLERY: NEWLYWED BLAKE LIVELY GETS BACK TO WORK ON GOSSIP GIRL SET AFTER THE TYING KNOT WITH RYAN REYNOLDS
Darcy Miller, editorial director at Martha Stewart Weddings added, "I told no one. I didn't tell my husband. I didn't tell anyone. I called them by a fake name. I still today, call them by a fake name. I was with them yesterday, and I did call them, and they were laughing. I got so paranoid about saying their name. For them, they really just wanted to have an intimate wedding, and I think that for us, we wanted to try really hard to maintain that."
In the December issue of the magazine, more info will be revealed about Blake and Ryan's wedding and Darcy told us what we can expect.
OK! GALLERY: BLAKE LIVELY IS WITHOUT HER WEDDING RING AS SHE FILMS GOSSIP GIRL IN NYC
"It's beautiful. It has lots of details. It's like how to plan. It's a planning issue"
She continued to say, "It was really intimate; it was really warm; it was really about them. She had a very strong vision... it was really Blake's vision that came to life."
Article continues below advertisement
As for Blake's beautiful Marchesa, she also knew what she wanted.
The designers for Marchesa Keren Craig and Georgina Chapman told Ok! "She was wonderful" to work with.
"She's just such an amazing girl and a very good friend of Georgina's and ours for some time, so it was amazing to be asked by her. It was a great honor," Keren said.
"Blake always has a vision for what she wants. She doesn't work with a stylist. She really has an innate sense of style, and so she's incredibly easy to work with and has wonderful ideas," Georgina said.