NEWS
Blake Lively Doesn't Drink, Has Never Done Drugs and Would Much Rather Cook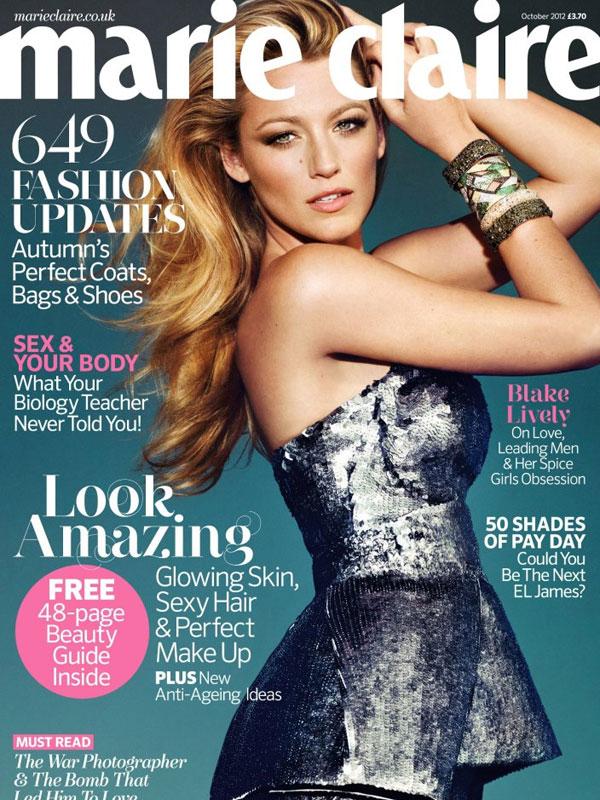 Article continues below advertisement
Indeed, Salma Hayak said of her Savages co-star in July: "She likes the food, she eats the spice.... She eats like a Mexican, spends time with her family like a Mexican, fights like a Mexican."
So maybe Blake really is a foodie?
"I'd rather have a bit of cellulite and go do a food trip and try every ice cream place in the South," she said.
While one may assume she'd be indulgent in other areas of her life, Blake admits she's pretty conservative with other substances.
OK! GALLERY: BLAKE LIVELY RUSHES TO THE GOSSIP GIRL SET IN NYC
"Time and again I play drug addicts with sexual issues. I never knew I had a dark side, but this is clearly where I get it out of my system," she offered. "I don't drink. I've never tried a drug."
She says Hollywood is "a job, not a lifestyle," and fibs a little to children when their parents stop to take pictures with her.
"If someone comes up to me and asks for a picture, I'll tell the children that I make really great cupcakes and that's why they've heard about me," she said.