NEWS
Exclusive! Sherri Shepherd Has a Message for Channing Tatum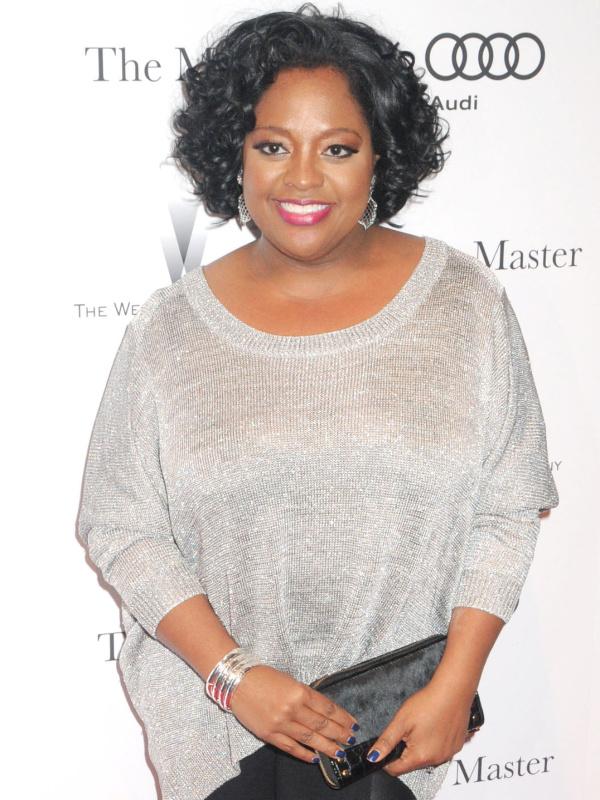 Sherri Shepherd has a celebrity crush and she's not afraid to admit it!
"Oh my goodness, I'm in love with Channing Tatum, although I think I'm too old to play his love interest," The View co-host, who plans to continue dabbling in acting in 2013, shared with us at the Hurricane Sandy Relief Benefit event hosted by Joy Behar. "They'd probably cast me as his grandmomma's friend or something like that, but anything to be in a movie with Channing."
Article continues below advertisement
Relishing in her Chan-fan status, Sherri's toying with hosting a Magic Mike party for her friends. "I might have a little stripper action going on for the girls. It's all my girls from The View," she teased. "I'm going to see if I can get Elisabeth Hasselbeck -- she's a good Christian girl -- but I'm going to see if I can get her there."
SHERRI SHEPHERD REVEALS HOW 'DWTS' CHANGED HER BODY
Oh, really? "At my bachelorette party, she got the stripper but she left the room…I told her I wanted chocolate thunder; she got me Filipino dessert."
What about the Queen Bee? Will Barbara Walters join in the ab-tastic fun? "You know, she interviewed E.L. James from 50 Shades of Grey and she got more of an insight about bondage and stuff like that, so she might be willing to come."
SHERRI SHEPHERD IS "PRAYING" FOR DEMI MOORE & WANTS HER TO GET BACK WITH ASHTON KUTCHER!
Hey, Channing, if you're listening, Sherri's delivering you a personal invite to pull up a seat beside Joy, Elisabeth, and the gang. "We love Channing. We really want Channing to come!"
Do you share Sherri's goo goo eyes for Channing?