NEWS
Fans and Family Remember Amy Winehouse on the One Year Anniversary of Her Death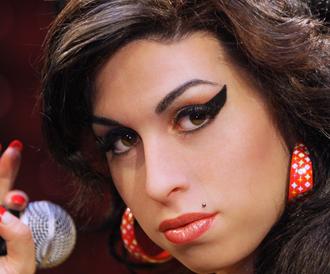 Tough to believe but it's been an entire year since the death of Amy Winehouse.
OK! NEWS: AMY WINEHOUSE BLAMES HER DRUG ADDICTION ON EX HUSBAND
The soulful singer died of an accidental alcohol overdose on July 23, 2011 in her London flat. She was found unconscious with more than five times the legal limit of booze in her system. The coroner declared her passing a "death by misadventure."
Today, hordes of fans lit candles and left tributes outside her London home, while her father, Mitch Winehouse, wrote a tearful letter to the Huffington Post saying that "sometimes" listening to Amy's music helps him.
Article continues below advertisement
"Sometimes it makes me feel more sad. I miss Amy more than I can say," he wrote. "When I've finished writing this I'm going to sit down with a cup of tea and listen to Amy's recording of 'The Nearness of You.'"
Mitch's memoir, Amy, My Daughter, was released on June 26 from It Books. In it, he writes about the singer's 27 years and how the once lively, talented young woman became victim of her demons.
OK! GALLERY: TAKE A LOOK BACK AT AMY WINEHOUSE'S MUSICAL CAREER IN PHOTOS
Drugs, booze and heartbreak aside, he lauds his daughter for being incredibly meticulous when it came to her music.
"It was fascinating to watch her: she was very much in control, and she was a perfectionist, redoing phrases and even words to the nth degree," he writes. "When she wanted to listen to what she'd sung, she'd get them to put it on a CD, then play it in my taxi outside, because she wanted to know how most people would hear her music, which would not be through professional studio systems. In the end, Back to Black was made in just five months.